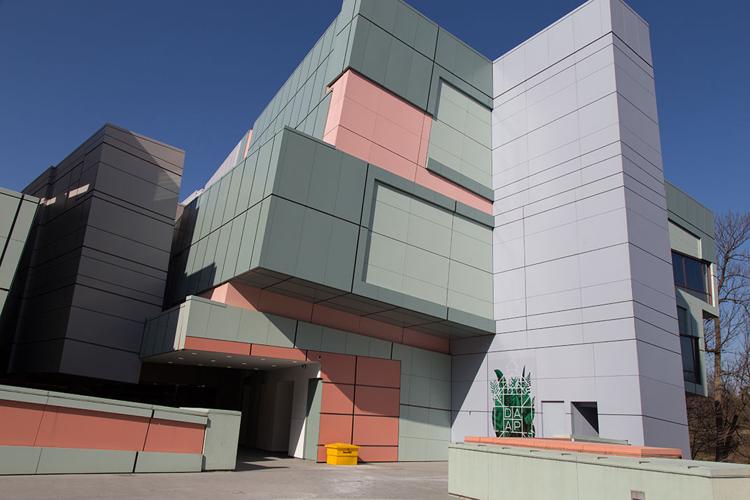 Freshmen come to college with the idea that the next few years will be the highlight of their adulthood. They will be making lifelong friendships through various organizations and network with professors who can help get their foot in the door. A time that's supposed to be the next chapter of their lives can be quite challenging in the middle of a pandemic. 
Everything is still possible through the power of the internet. However, experiencing freshman year under this new normal is still challenging. 
Cameron Knurek, a first-year student at the University of Cincinnati (UC), pictured his freshman year in an entirely different light before COVID-19. 
"It's been a little more difficult with online classes," said Knurek. "It's not what I imagined since it's all in my room. It's not very social. Usually, studio classes you're talking with your peers and you're getting feedback. That's not really happening because it's just me in sort of like, a bubble."
Knurek is a first-year industrial design major in the College of Design, Architecture, Art and Planning (DAAP). 
Knurek's classmate, Joe Kleese, agrees. 
"It's difficult because there's a lot of times when you're confused about a certain part of the project. It's not like you can just go to the teacher and go to their classroom and sort of talk things through," Kleese said. "As much as you can reach out to them, maybe on a zoom call or anything like that, it still feels like there is a barrier between you."
Even though all of Kleese's classes are online, he knew that taking a gap year or staying at home for online courses in Wisconsin wouldn't be an option.
"We don't necessarily know that this is going to be fixed all next year and I would feel a lot of regret if I end up taking a gap year, only to find that it's the same next year," said Kleese.
Emma Brantley, a first-year computer science major, also felt that deciding to live on campus was the right choice for her, even though she struggles with online school. Brantley is taking a mix of in-person classes and online classes this semester. 
"I don't do well with online, that's another reason why I didn't want to do online courses at home because I don't feel like I'm learning as efficiently as I am in-person," said Brantley. 
Brantley has found a way to bring herself at peace with the current circumstances of the pandemic. She is a part of UC Knits and the American Sign Language Club. 
Although her clubs and activities outside of her academics are online, Brantley is still trying to make the most of her freshman year. 
"I'm still really happy that I came. I don't regret coming here. I think this balance with everything is pretty good," said Brantley.