In a normal year the India Couture Week, an extravaganza of high-end style and bridal wear from the country's top designers, would have been held in July. That's when the monsoon season brings cooler temperatures to New Delhi, and when the city's beautiful and wealthy people return from their European sojourns.
July is also prime wedding-planning season, bringing brides-to-be out of the woodwork, each searching for her dream gown.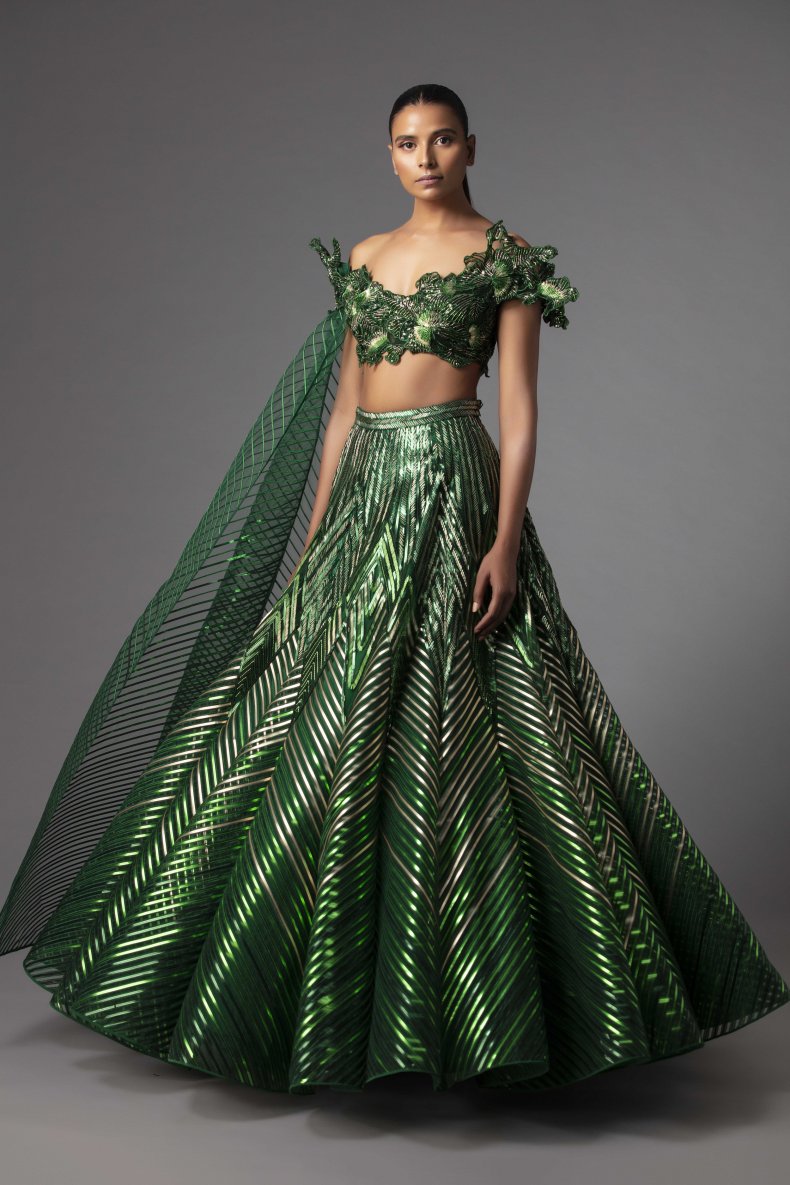 More than 20% of Indian brides surveyed in 2018 said they would spend between $13,500 and $27,000 on their weddings. About the same proportion expected to spend $1,350 or more on clothes for the event. The Big Fat Indian Wedding Market Survey collected information from more than 9,200 brides.
But that was then, and this is the year of socially distant wedding planning, even for the upper crust. Indian brides from elite families look forward to family-reunion extravaganzas that might attract 1,000 people and cost a quarter of a million dollars or more.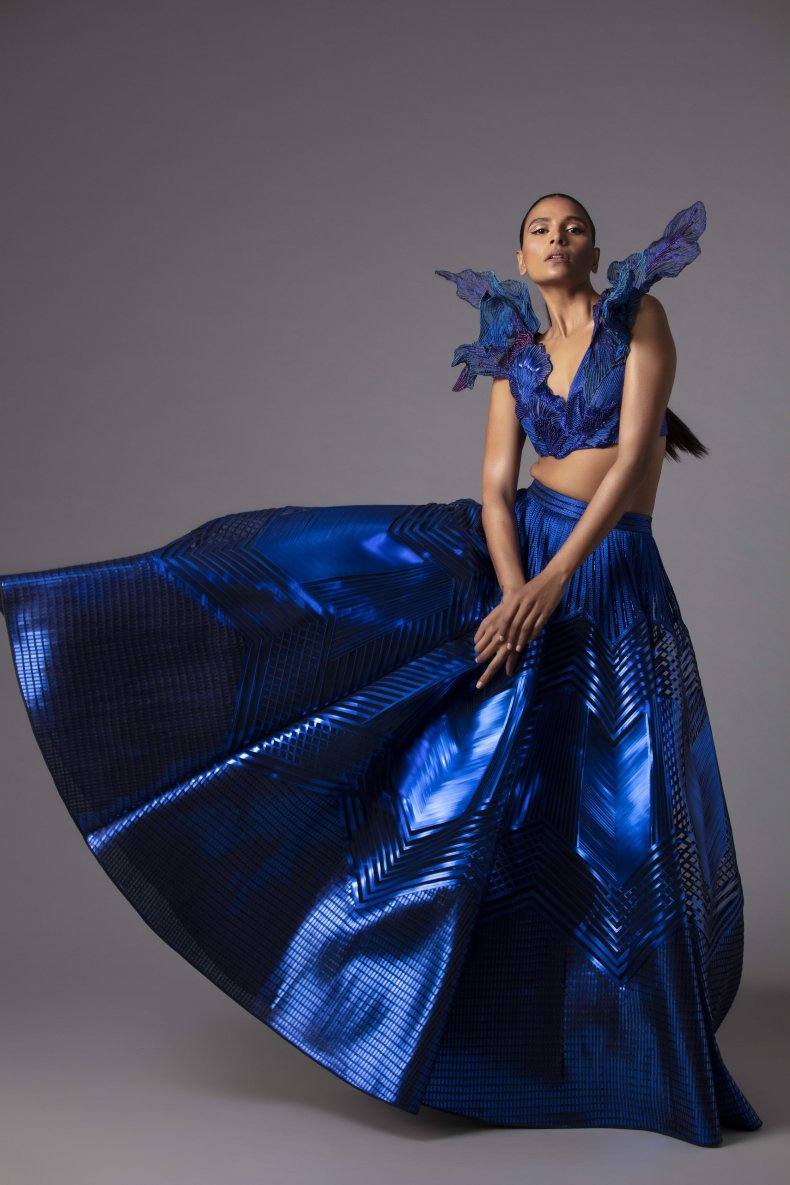 Not in 2020: The COVID-19 pandemic has turned rupee signs into question marks. (Who wants to issue masks to their wedding guests?)
Faced with the reality of empty runways, the Fashion Design Council of India took couture week all-digital. A dozen top designers streamed shows on its digital and social media platforms.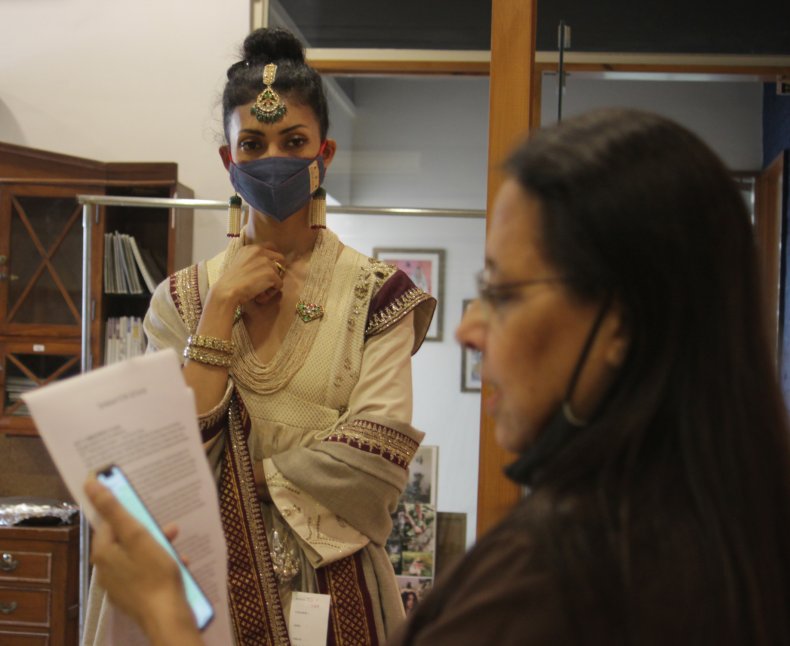 It was a different vibe, but the same take-your-breath-away fashion, in late September instead of late July.
In India it's not Carolina Herrera, Alexander McQueen, Vera Wang and Louis Vuitton. It's Amit Aggarwal, Dolly J., Gaurav Gupta, J. J. Valaya, Rahul Mishra, Shantanu & Nikhil and Suneet Varma.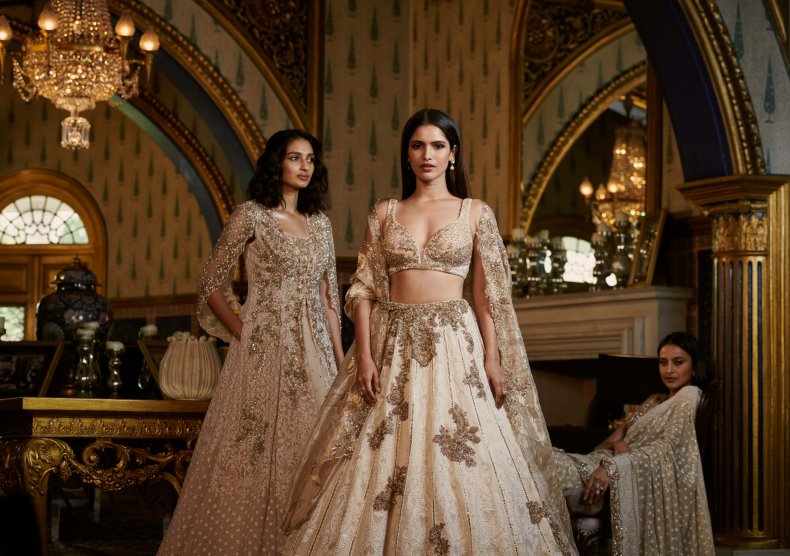 They sound exotic to American ears, but they're household names to well-heeled Indians who spend heavily and want one-of-a-kind everything for festivities that can last up to a week.
Young women in planning mode this year want traditional looks, vibrant colors, intricately woven textiles and one cultural reference after another.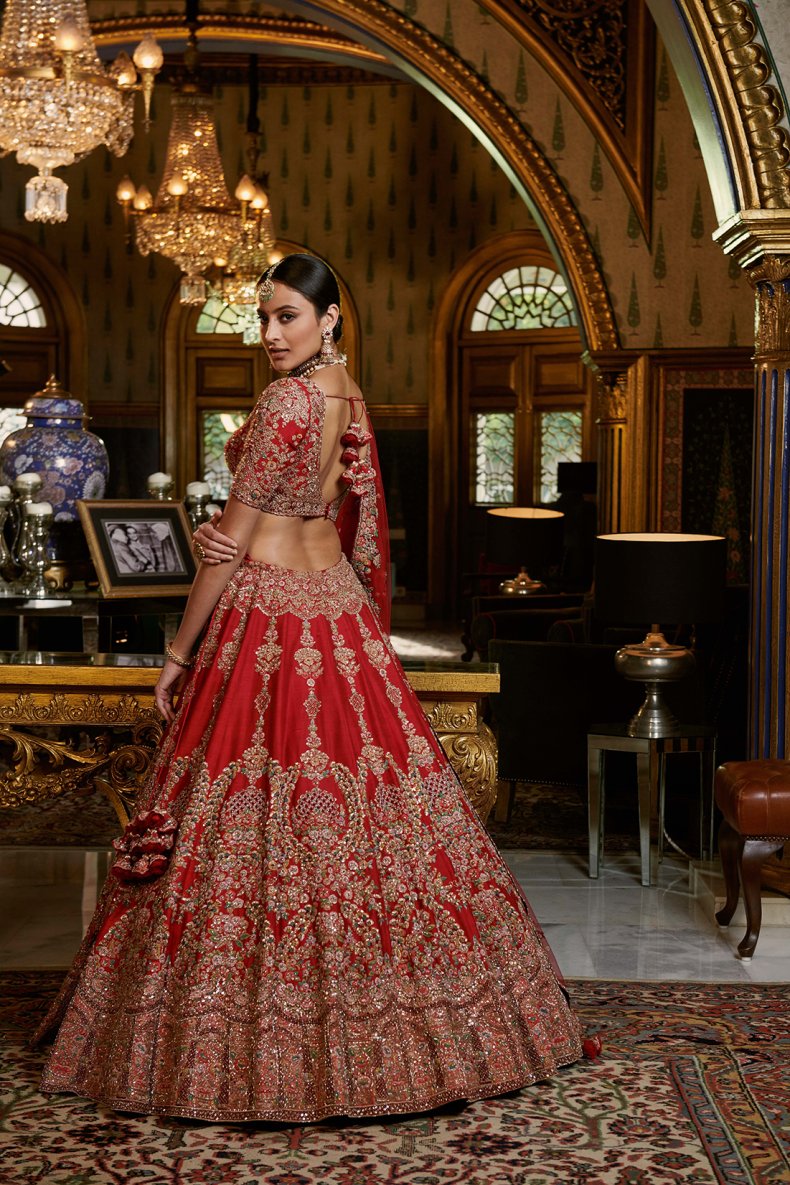 "For an Indian bride, the bridal lehenga—a richly-embroidered ankle-length skirt, blouse and stole combination that North Indian brides wear—is of key importance," says designer Reynu Taandon. "The outfit is usually in sumptuous bridal hues like red, orange and gold and embroidered with traditional Indian techniques like Zardozi [metal embroidery on cloth] and Gotapatti [appliqué embroidery]."
Digital fashion shows lack the pomp and drama of the real thing, and the bridal industry is on the ropes in India. But Fashion Design Council of India chairman Sunil Sethi says more people can see the clothes this way "instead of them being restricted to a privileged few."
And designers like the format, he said, because "there were fewer models to spend on."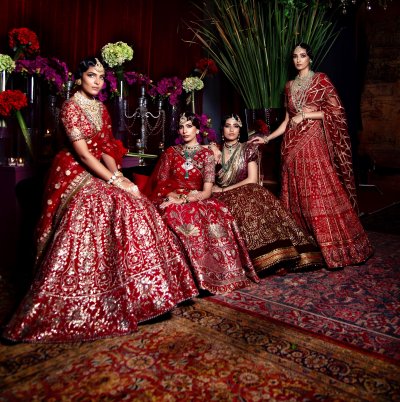 This story was provided to Newsweek by Zenger News.