The results for the Visual Communication category are finally in, and we're sharing the winners on i-D. Across the board, many creatives engaged with ideas of safety, whether online or IRL, diversity, and how to improve an increasingly unsure future.
See more of their work, and meet all of the winners, below.
Graphic Design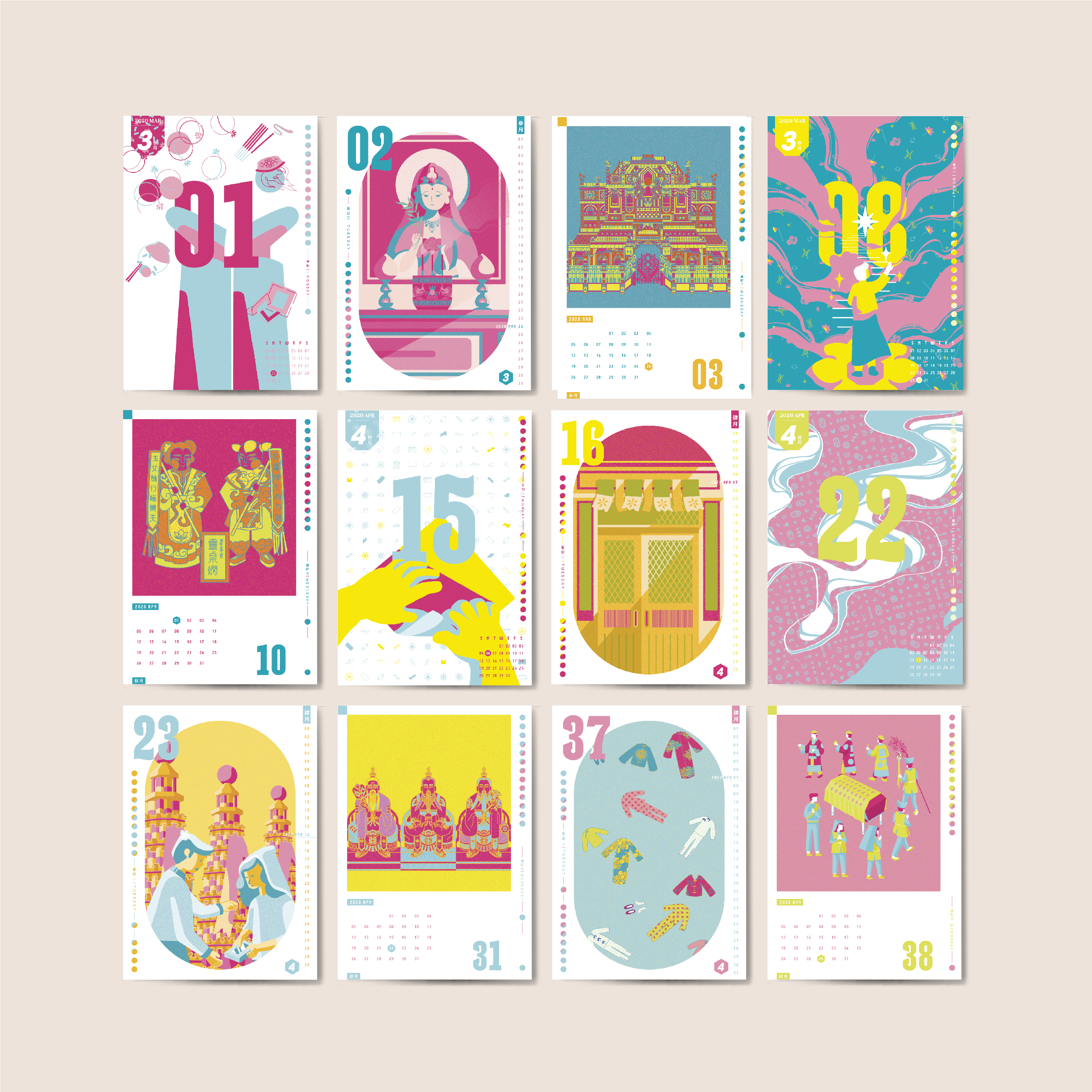 Hsiang-Ping Huang, 28, Graphic Design MFA, Edinburgh College of Art, Edinburgh
Project Name: A Good Bye
How did you get into your creative field — tell us about your background?
Early on, I just enjoyed visiting many art and design exhibitions and thought I might become an engineer in the future. One day, before I applied for my undergraduate studies, I suddenly realised that design is a subject which can contain both sense and sensibility at the same time. Designers are always looking for the balance between the ideal and reality, trying to ask questions but also trying to resolve problems. These conflicts have give me my deep obsession with design.
What motivates you, creatively?
Diverse culture definitely motivates me the most. I was born in Taiwan, which is a small country but made up of different cultures. Growing up with this background, I have always been inspired by varied elements, culture and perspectives. Moreover, for me, design not only influences people mentally, sometimes it even preserves and leads the entire human civilisation. So, I always hope that my works, which are inspired by culture, could also have some positive influence on culture itself.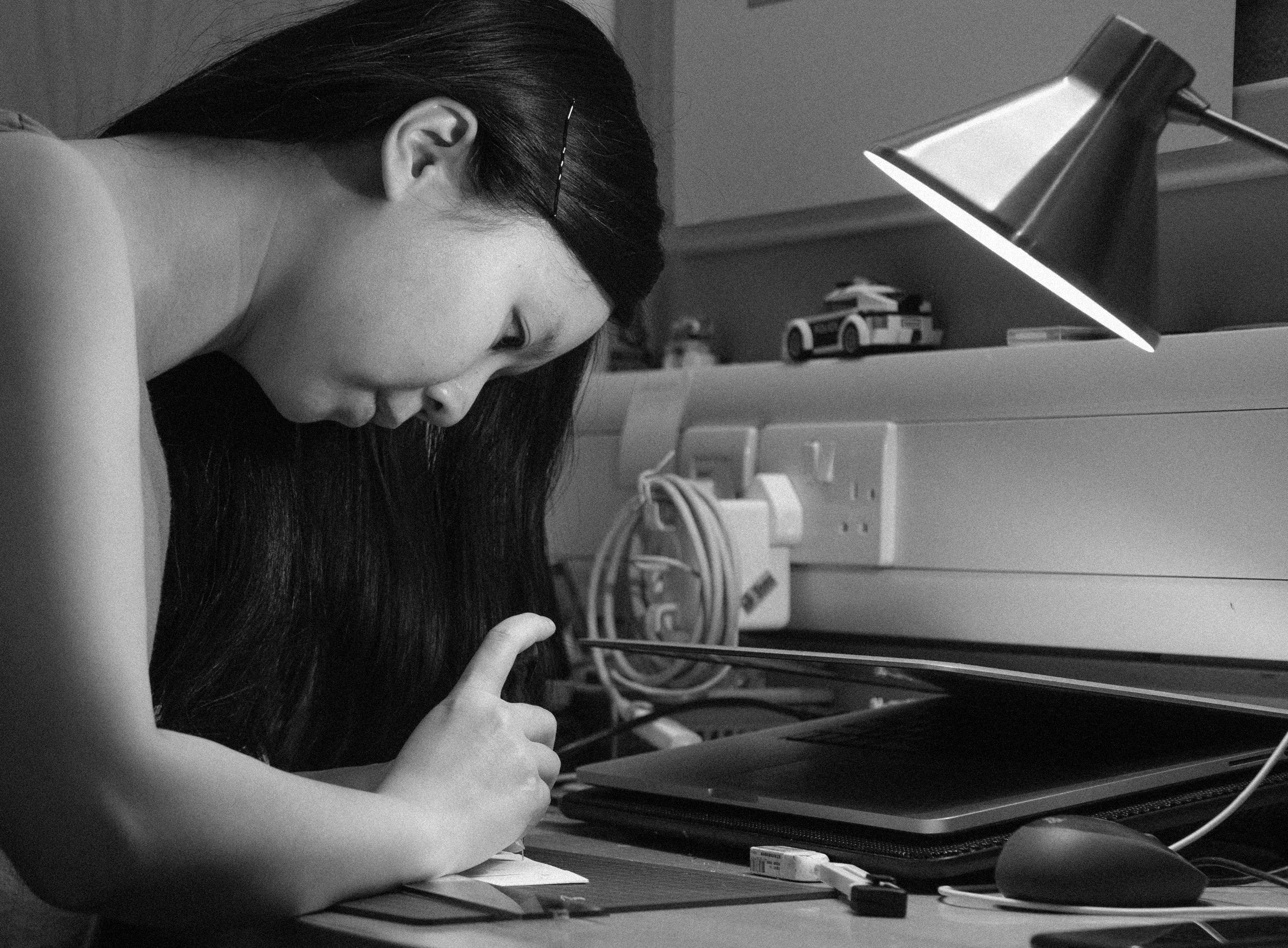 What does winning this award mean to you?
How to express a complicated concept or culture to the audience is always a difficult topic for me. Especially when creating understandable contents for people who are not from the same background. Winning this international award would be a very enormous encouragement and praise for my design communication skills. Not only making beautiful content, but more importantly, creating something meaningful — this means a lot to me.
Digital Design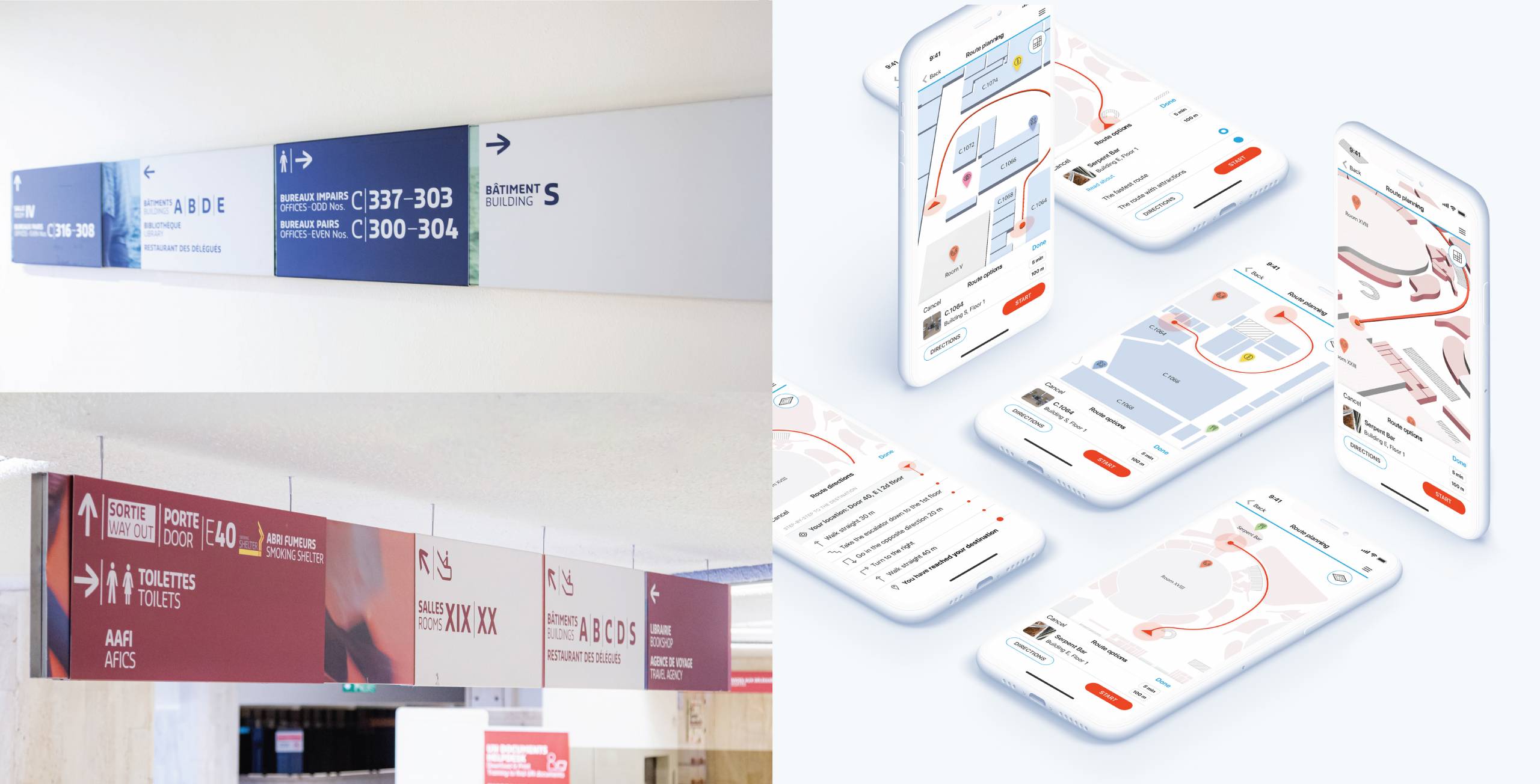 Iryna Turtaieva, 31, Branding & Communication Design BA, AMD Akademie Mode & Design Düsseldorf, Geneva
Project Name: UN Wayfinder App / Indoor Navigation System
How did you get into your creative field – tell us about your background?
As long as I can remember, I loved drawing. I would ask my father or my aunt to show me how to draw things and would try it over and over again till I could finally do it perfectly. When I turned 18, I started to live on my own. I was studying English philology and working at lots of different jobs, but nothing to do with communication. As I was always told, the creative field will not pay your bills.
But in 2013, when the Euromaidan revolution started in Kyiv, everything changed. There were dark times. One hundred activists were killed, Crimea was annexed by Russia and the tension resulted in a war in Eastern Ukraine. This war took tens of thousands of lives.
But it was also the time of great hope. We could feel that change was coming. While fighting for new democratic values, Ukrainians, especially the youth, developed deep patriotic feelings and a trust in each other. A sense of total freedom and endless possibilities flowed with the blood. A strong wish to contribute to the cultural development grew tremendously.
So I, together with my five friends, founded an art platform called club 56, which was a local techno scene and a multifunctional ground for cultural activities. Here, young Ukrainian artists could exhibit their artwork, arrange performances, or have social gatherings.
Performing many duties as one of the founders, I realized that most of all, I enjoy the communication part, developing brand identity, defining strategy, and creating communication content for the brand channels. I lacked knowledge and, after a couple of years, decided to obtain a second education, but this time in communications. Unfortunately, no university in Ukraine could offer a good programme. So I chose AMD in Düsseldorf, and it was one of the best decisions I have ever made. I learned about many sides of the industry, including marketing, branding, and communication design. I fell in love with animation, enjoy developing interaction design, and take great pleasure in photography. I could not be more thankful for all the experience and many new friends.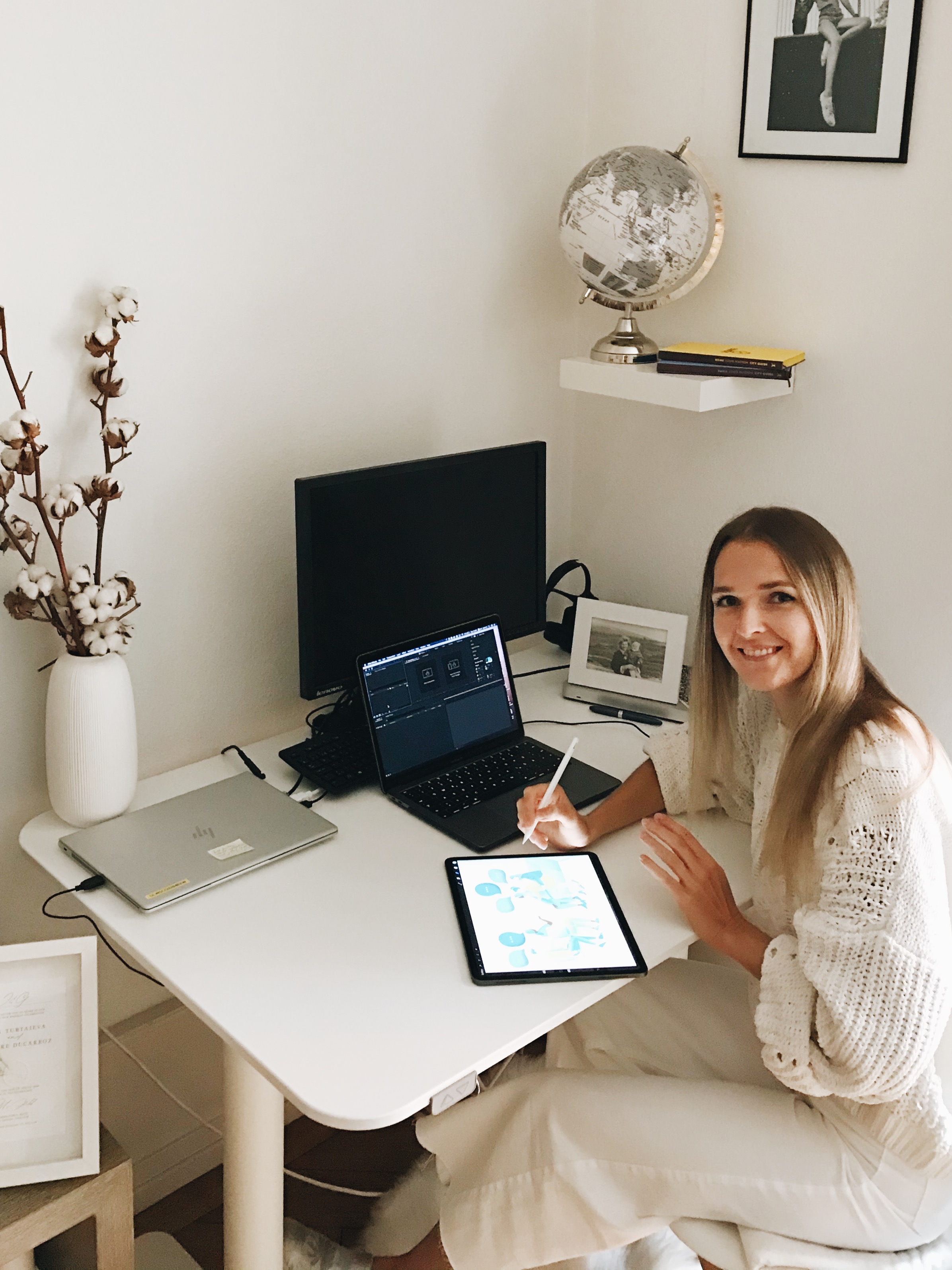 What motivates you creatively?
I enjoy creating for social good and social change. Knowing that the project you are working on can improve experiences or even lives, inspires and motivates me the most. Thus I did my internship in the United Nations Office in Geneva and could contribute to the multiple projects that were aiming to raise social awareness about the world's problems, such as gender inequality and racism. Telling visual stories and appealingly communicating important information attracts public attention and serves as a problem solution at the same time. Building a fully accessible, intuitive, and user-oriented interaction design helps to improve app/web users' experiences, as well as allowing people with disabilities to interact with a system without any problems.
What's next?
After graduation, I moved to Geneva. It is a very multicultural city with a large number of international organizations and NGOs, where I see myself working, advancing my career and enhancing my professional network. In the future, I hope to establish an independent communication studio with a focus on design for social benefits.
At the moment, I am working with International Gender Champions and the Geneva Center for Security Policy, creating motion graphics and explainers for corporate communication. I am planning to improve my 3D animation skills and to take an in-depth course of UI UX design in the context of software development, which can significantly contribute to my performance. I can't wait for what's next!
Digital Design Winner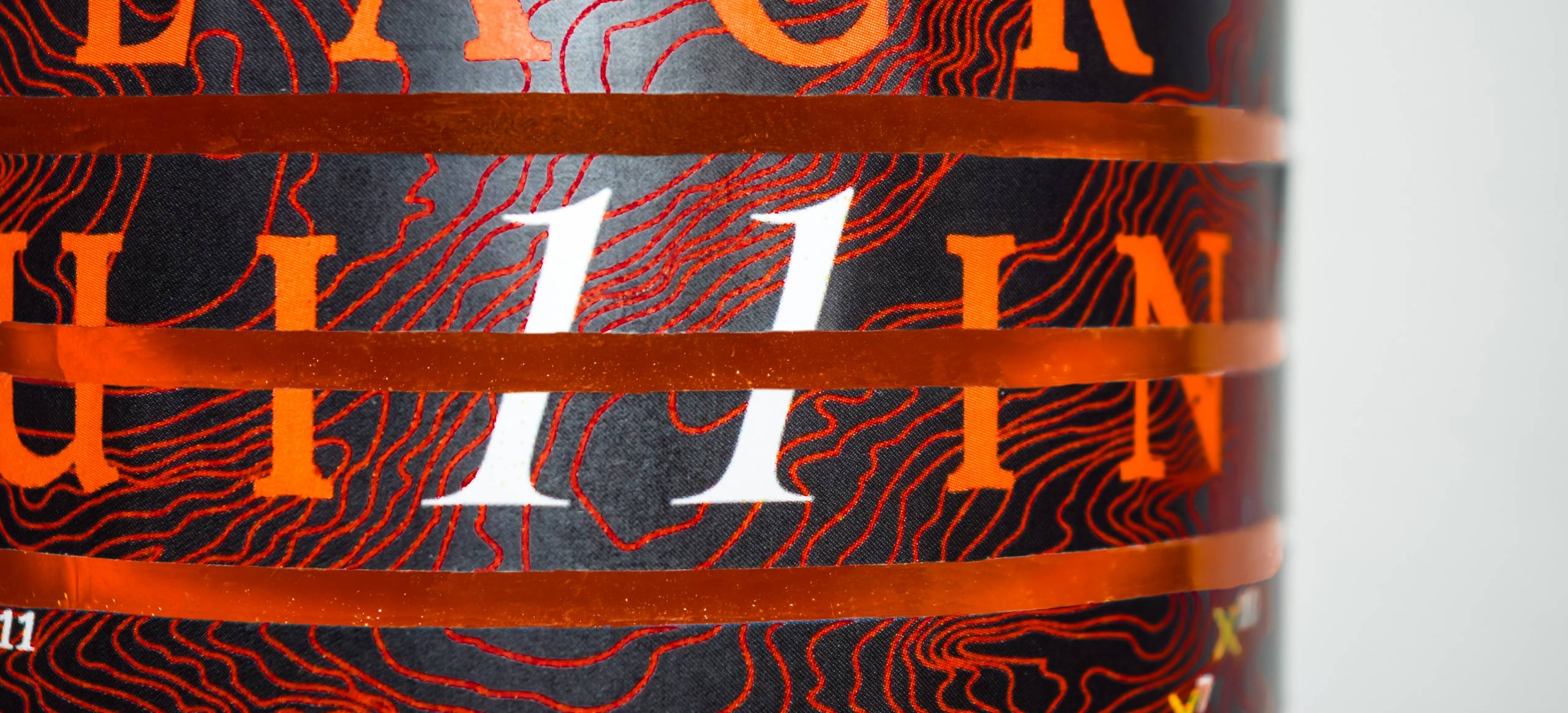 Jack Atkinson, 22, Graphic Design BA Hons, Norwich University of the Arts, Cambridge
Project Name: Black Cuillin
How did you get into your creative field?
My interests have always involved something creative – whether that be drawing, photography or mixed media. Over the years my interests have changed, as you would expect. I didn't grow up in a particularly creative household, so my influence from a young age would have been through looking at books, graphics in games or on the Internet. I eventually found a passion for Graphic Design, stemming from my time in college studying Art and Design.
From experimenting with different media from my time in college, veering away from 'traditional art', I found my calling, which in turn made me want to study Graphic Design at Norwich University of the Arts. From there I was introduced to Packaging Design, and from then, I was hooked.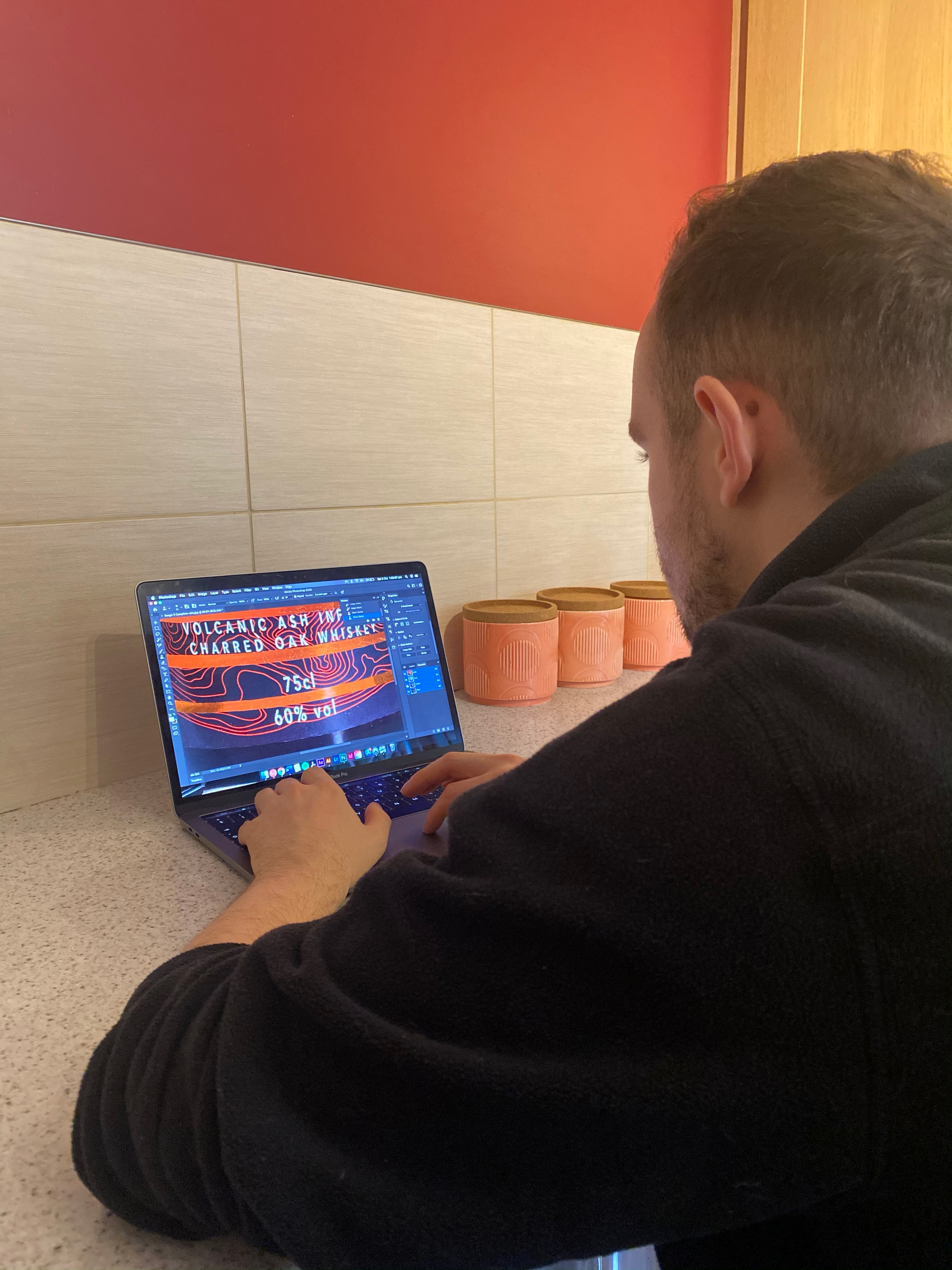 What motivates you creatively?
I find that by looking at different designers' work, and reading the back stories on how successful designers have made their name, starting from the bottom and working their way into the industry. This motivates me greatly, as I feel this is a goal I can set for myself and aspire to be as successful and make my name in the world of design. Receiving any feedback from my work, both positive and negative, especially from individuals that are from the design industry or have a background in design encourages me to see the perspectives of others, which I believe can only be positive.
What would winning the award mean to you?
Winning the Global Design Graduate Show would firstly, mean the world to me. To get my name out in the extremely competitive design industry will help open up doors and showcase my work to a larger audience that it may not have reached without it, due to the highly saturated industry. Being able to have my work shown to more influential people, companies, designers etc. would further inspire me to keep going and to find my place that I have always wanted in the world of design.
Illustration Winner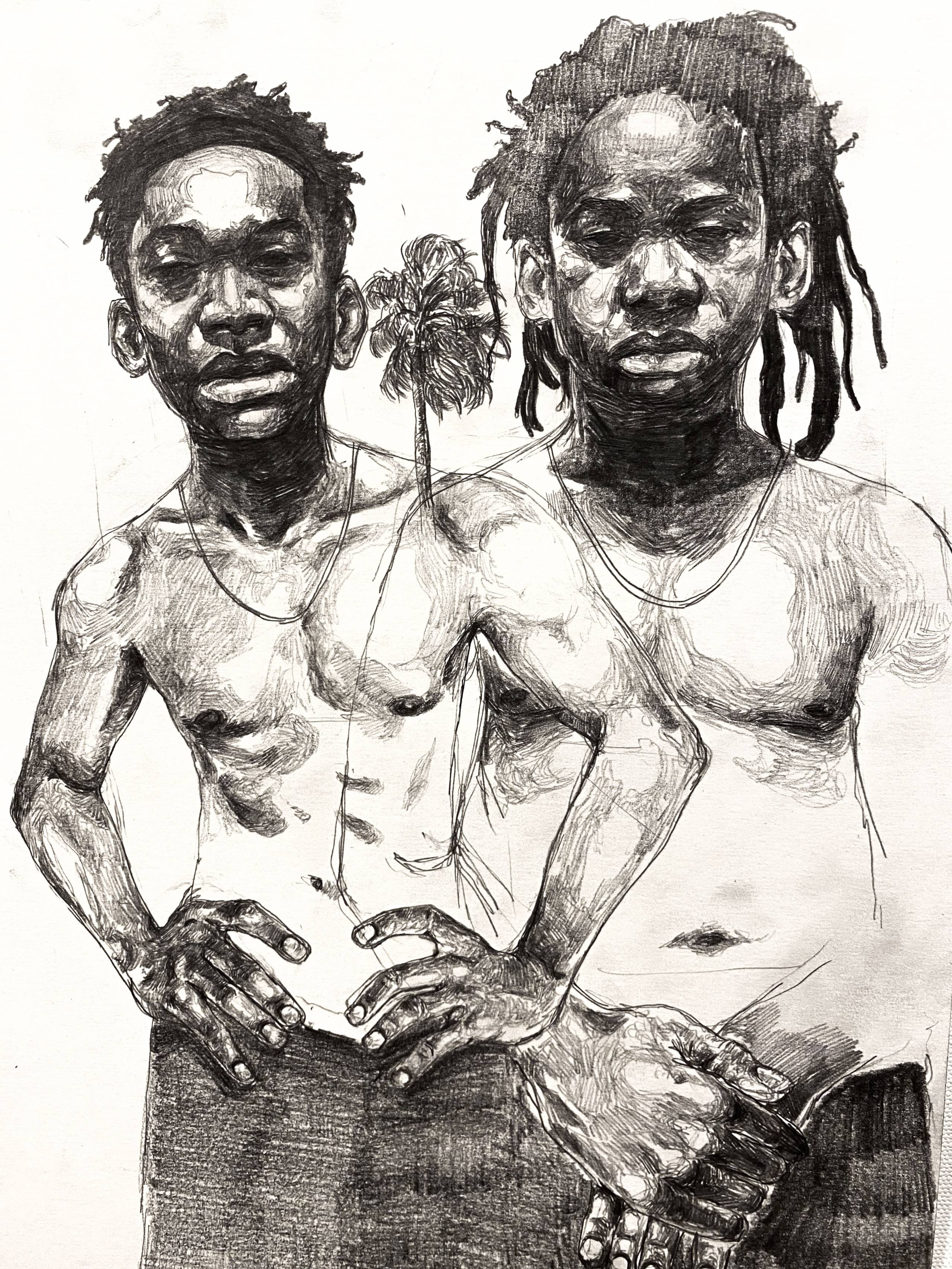 Julian Alexander, 22, Illustration BFA, School of Visual Arts SVA, New York
Project Name: Mask Up
**How did you get into your creative field – tell us about your background?**My first love artistically was cartoons and animation. As a kid I got introduced to Naruto on Cartoon Network and quickly became obsessed. Initially I wanted to be a writer for comic books and fantasy shows. When I was in middle school, my art teacher suggested that I apply for an arts high school. I applied, got in, and from that point I was focusing less on writing and more on my art. I never had a way with words. I had to come to the conclusion that I was able to express my emotions way better through imagery than through words, and in times of turmoil and pain in my life, I had always turned to art.
Once I realized it was my medium, I just became a sponge and would study all different types of artists. My base of influences also grew as I got older, as well as my motivations. I got into this comic called Vagabond by Takehiko Inoue, I started looking at the work of Kadir Nelson, Kerry James Marshall, Jordan Casteel, Do Ho Suh, Lynette Yiadom-Boakye, Katsuya Terada, and Henry Taylor namely. My work definitely has their DNA in it in terms of approach to visuals. Ideologically, I'm inspired by the community work of the Black Panther Party and the honest storytelling of rap and hip hop. Rappers are important to moving culture because their words are always very direct. Political since its inception, rap has always had to be direct and it always turns the lens on counterculture. I like how anti-establishment it is.
What motivates you creatively?
When I'm in a room full of people, I'm very observant. I'm observant of how they're sitting, how they're talking, what they do with their hands when they're speaking; all of that. I'm interested in what people do when they're trying not to be seen. That's the closest thing to their true self. As I get older, I become less interested in posed images of people trying to accentuate their beauty or heroic poses of triumph, heads held high and shoulders broad. I've had problems with confidence my whole life and I feel that when the work focuses on the subtleties of human emotion and expression, it's easier for people to relate to it. Nothing should feel posed and I want my figures to have life outside of the painting. Each of my figures has autonomy over their own bodies, to the point where a lot of them don't even look directly at the viewer. I've also been committed to depicting black people. When I grew up, I had to learn the hard way that the world often doesn't give black people agency. We're either treated as commodities in the fields of the arts and sports, or completely cast aside and disregarded as humans. In school, we learned about white artists almost exclusively. I want to end that trend and make people empathize with the humanity of my work, even when the figures may not look like them.
What does winning this award mean to you?
Winning this award, to me, is important because it means that somebody made a connection. I consider that to be the pinnacle of success, when someone sees their humanity reflected in an artwork. It means that the anger, frustration, pain, and joy in these works are shared. This series was made to document my turbulent time as a black man in 2020. There is the increased tensions between my people and the police (and government and generally), the presence of a global pandemic, and the general conflict associated with people being forced to face their humanity alone in quarantine. All of these things caused me to become a different person and that transformation feels incredibly isolating. By using my work to talk about it, I feel that I can make a connection easier than words can. When someone else sees something they're going through in the work, I feel less alone.
Animation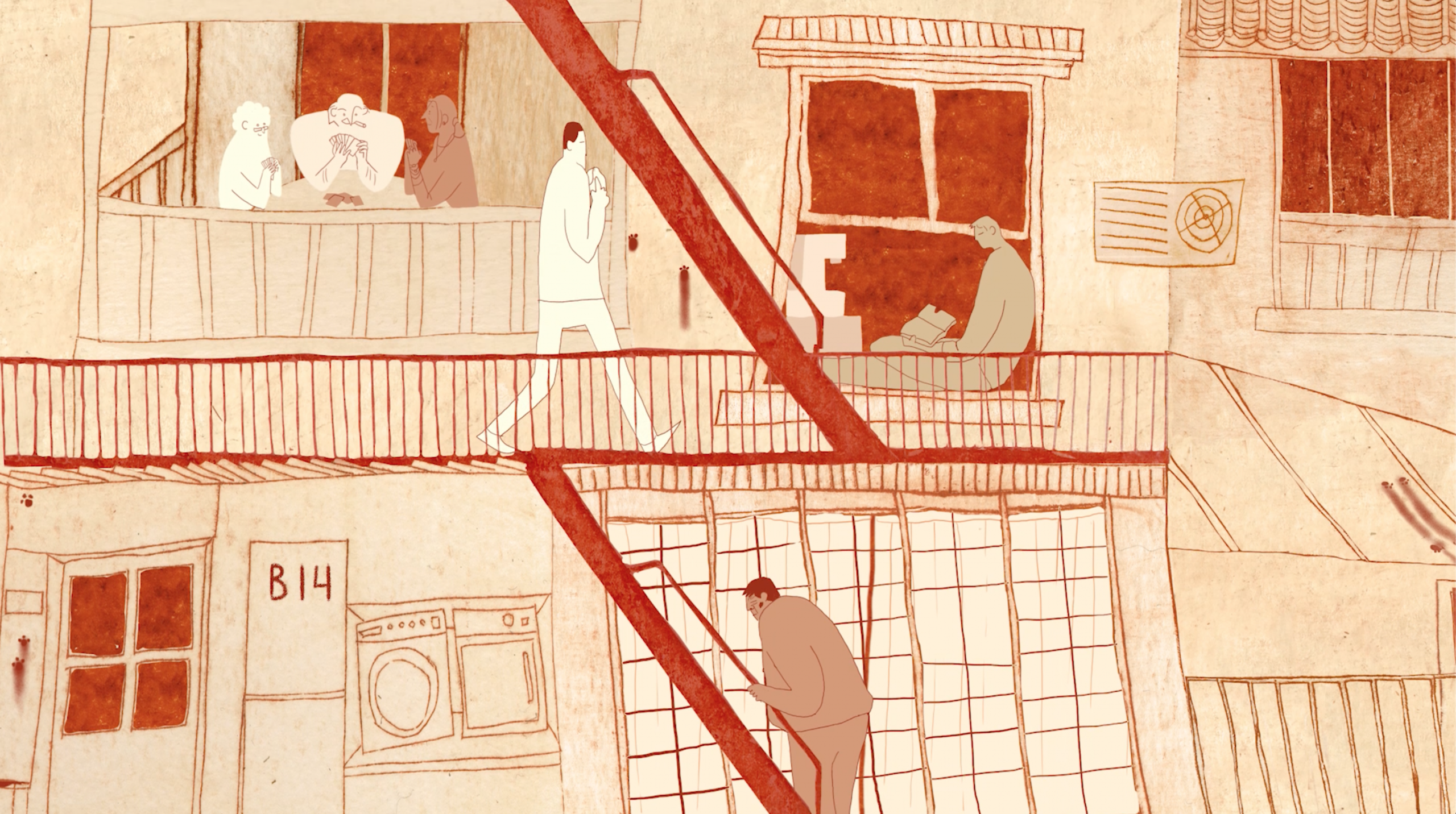 Leon Moh-cah, 24, Animation MA, Royal College of Art, Paris
How did you get into your creative field – tell us about your background?
I got into animation by a very simple statement of mind: my two passions are drawing and cinema. Animation being a combination of both, I feel very lucky to be able to practice my both passions at the same time.
What motivates you creatively?
I am very much into travelling, and translating what I see abroad into my sketches is probably what inspires me the most. But sometimes, just seeing somewhere a range of colours that match my mood makes me want to practice right away, either by sketching, or by making a small illustration. My motivation also comes from the audience's reactions of course!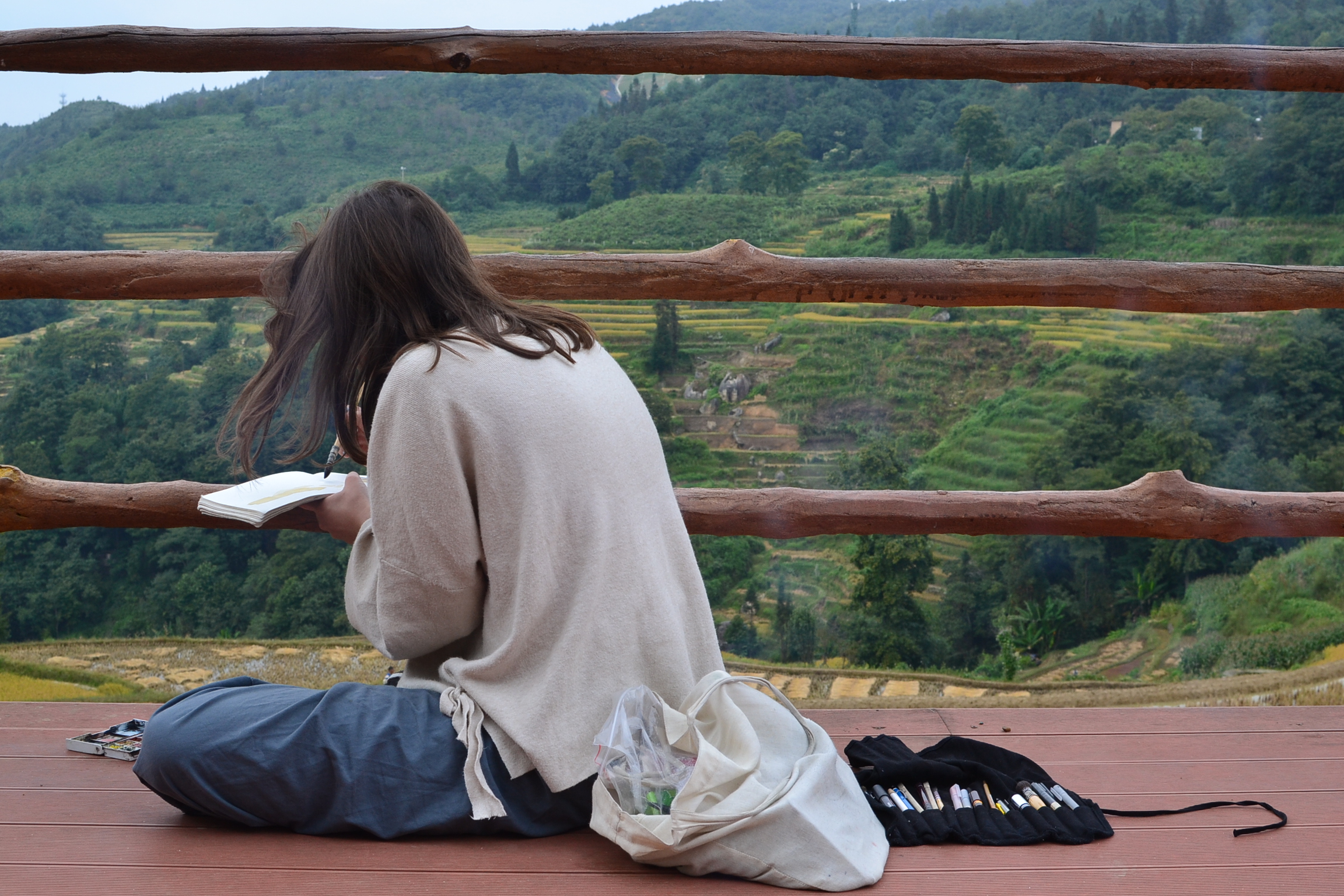 What would winning this award mean to you?
Winning this award would mean the world to me! I don't think we can consider my work very commercial. By this, what I mean is that it might not be enjoyed by the majority of people; the story is quite complex, the colours are very limited, the background is handmade…
No 3D, heavy motion design or camera movements here! It is really about creating a world and a narrative process. Winning this award would mean my current style is enjoyed by a larger audience than I thought, which is super good news!!!
What's next?
Next step is making a new film! I am currently writing and developing the concept. I hope to release it in a year.
Interaction Design/Game Design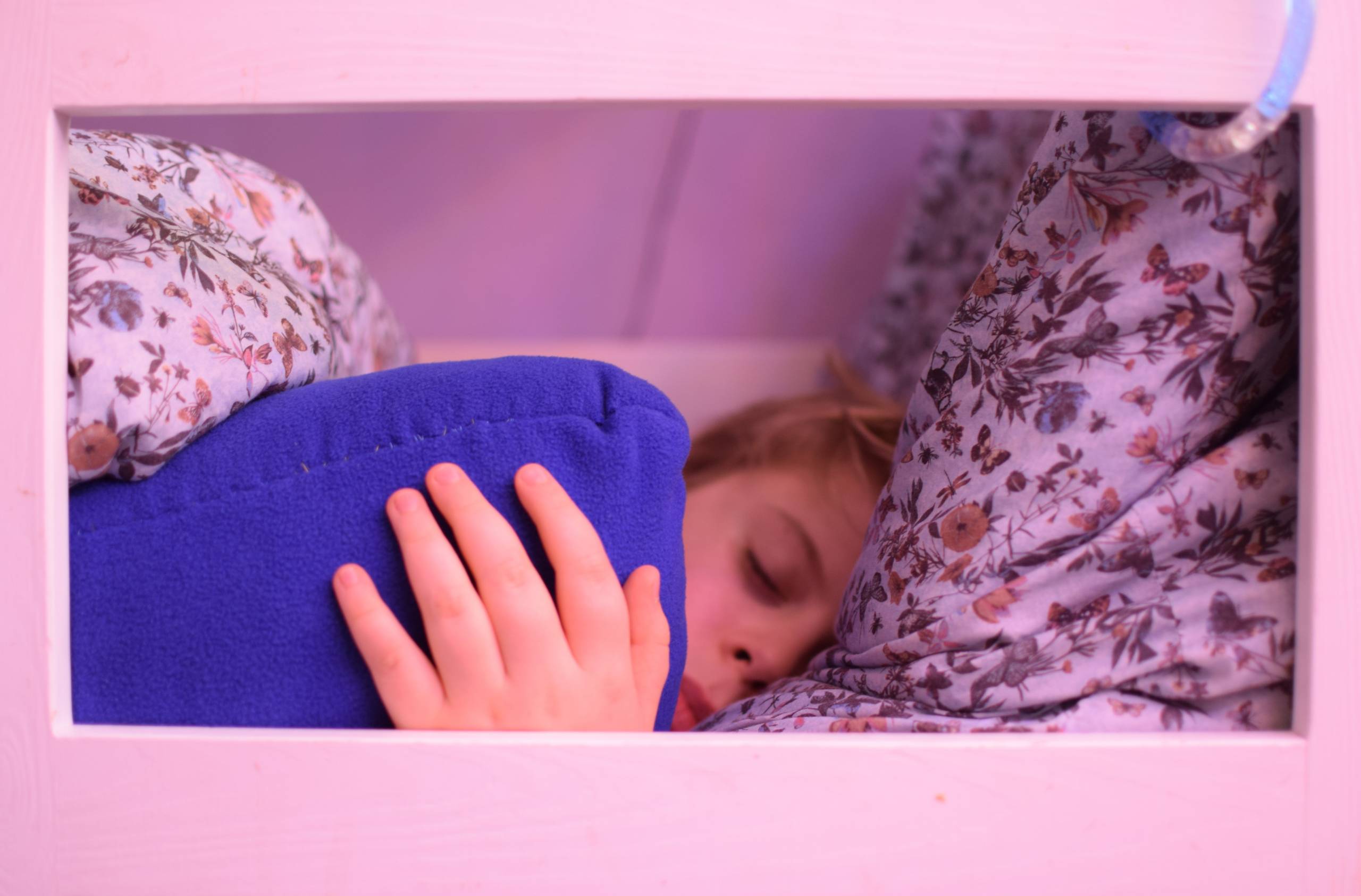 Linas Staniukynas, 23, Interaction Design BA, National College of Art and Design, Dublin
Project Name: Vesper — Help Children With ASD Sleep
How did you get into your creative field – tell us about your background?
I never knew where I was going to go (and I still don't!). I knew I enjoyed art in school and had a penchant for drawing when I was young, which led me to National College of Art & Design. While I did not realise it at the time, while I was growing up I enjoyed tech, helping people out, creative pursuits. In my first year of college a new course was announced, Interaction Design that sounded like a good blend of everything I liked.
What motivates you creatively?
People's problems. In a way, I wouldn't use the word inspire, but what pushes me to complete my projects is finding problems or issues that people are having. Then using what I learned and been taught in user research and design to find and present solutions. I go back to this quite often, but I look for that "Aha!" moment after speaking to people and researching, you come across a way of solving it. I also just simply enjoy creating designs; there is something about putting on some music and putting all of the puzzle pieces together.
What would winning this award mean to you?
It would be a step towards my dream or goal, I think. It will help me put my name out there more and build a brand for myself. I would love to be able to travel and while doing interesting projects using my research and design skillset; winning this award would bring me closer to that.
What's next?  
Well, I've graduated and in an ideal world I'd like to join a UX Design agency or a company with one or two senior UX designers I could learn from. However, if that does not work out, then I'll just keep making things and teaching myself.
FILM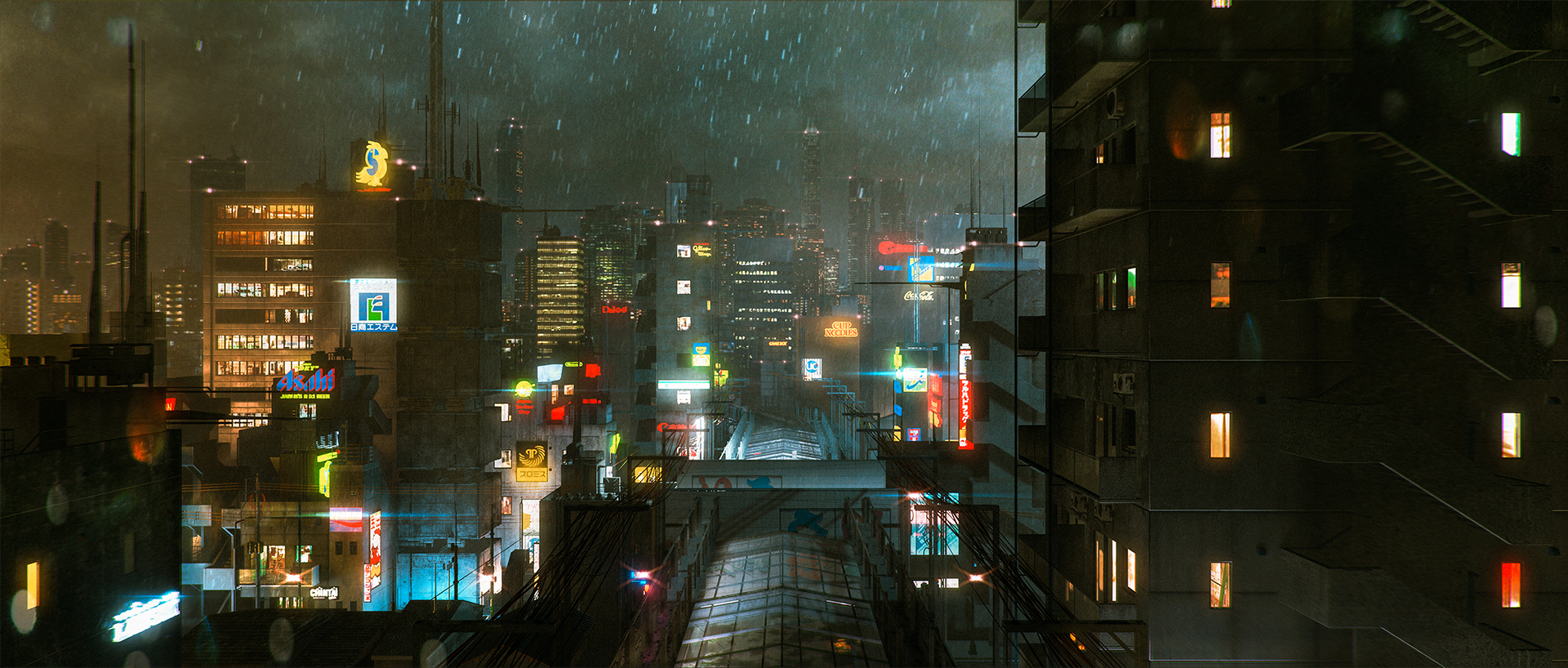 Michael Yoshimura, 26, Architecture M.Arch, Carleton University, Toronto,
Project Name: Shotengai
How did you get into your creative field – tell us about your background?
My academic background consists of a Bachelor & Master of Architecture. I've also studied in Madrid and had the opportunity to work in Tokyo as well. I've always been interested in making things from a young age. Constructing/de-constructing things and creating stuff with a spatial aspect to them, always kept me curious about the built environment and its design. The simple idea that you could build something which started from an idea in your head, then later inhabit that same space in reality was always what fascinated me. This spatial aspect of creating was what eventually led me into architecture.
As I pursued my studies in architecture, I quickly became fascinated with not only how to construct space, but also how to visualize it through 2D and 3D renderings. My passion for film and cinematography soon lead me into the world of motion pictures and animation.
What motivates you creatively?
I am most interested in combining the craft of architecture and space making with the art of cinematography. I am really interested in asking the question: how can space be narrated through cinema? I think architects and filmmakers share a lot in common in terms of problem solving and skill-sets. I am excited to investigate this territory between film and architecture.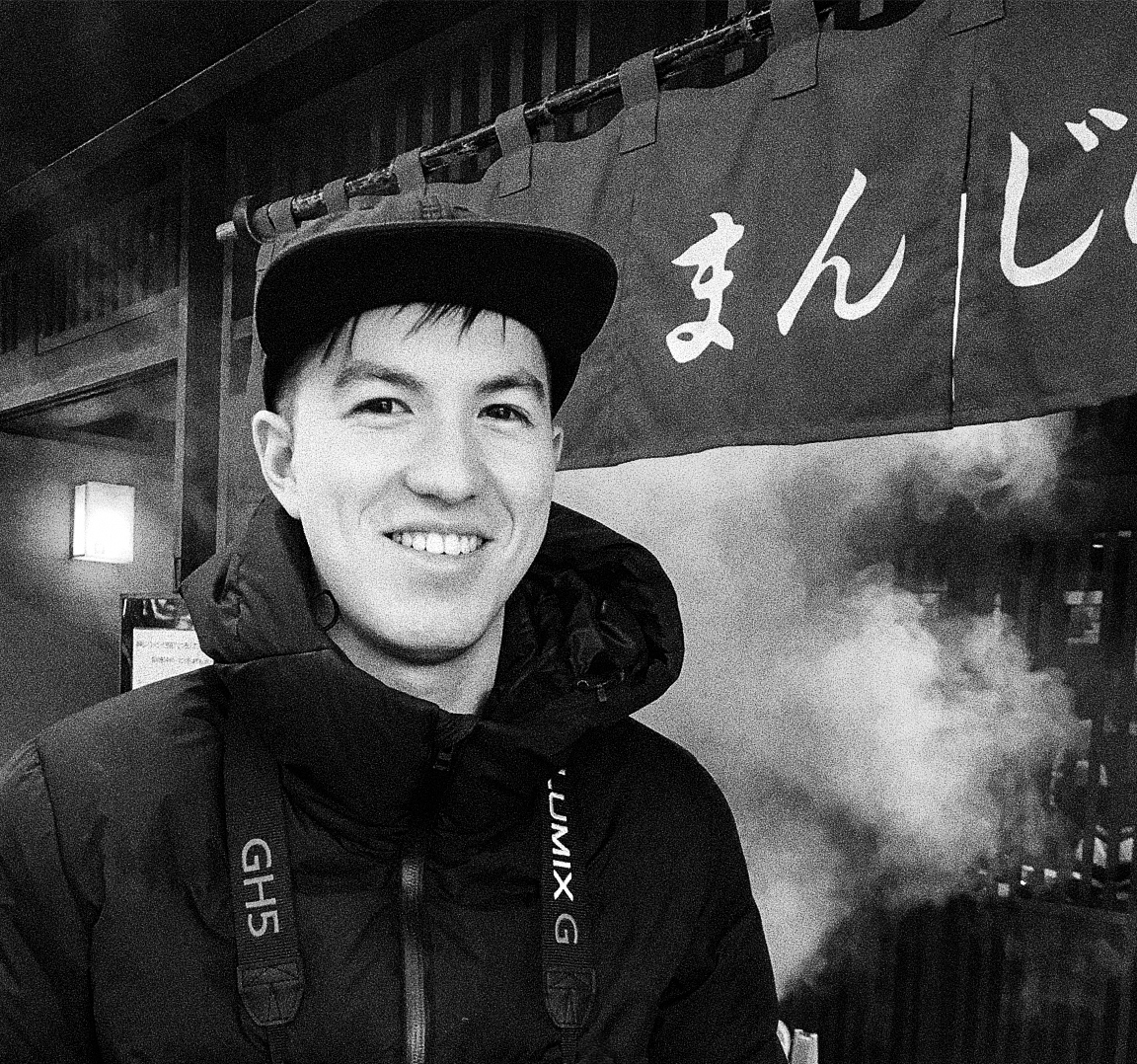 What would winning this award mean to you?
I would first of all be very honoured and humbled. Looking through the short-listed candidates, there is a huge amount of emerging talent, and I am very excited to be part of this cohort. Personally, it would mean recognition that I am on the right path, that if you pursue your passions, people will recognize and acknowledge it. All in all, a big thank you to ARTSTHREAD for hosting this event in such turbulent times -– It has really been a great experience to showcase high level work being produced around the globe. I'm very thankful to have been a part of this experience.
Typography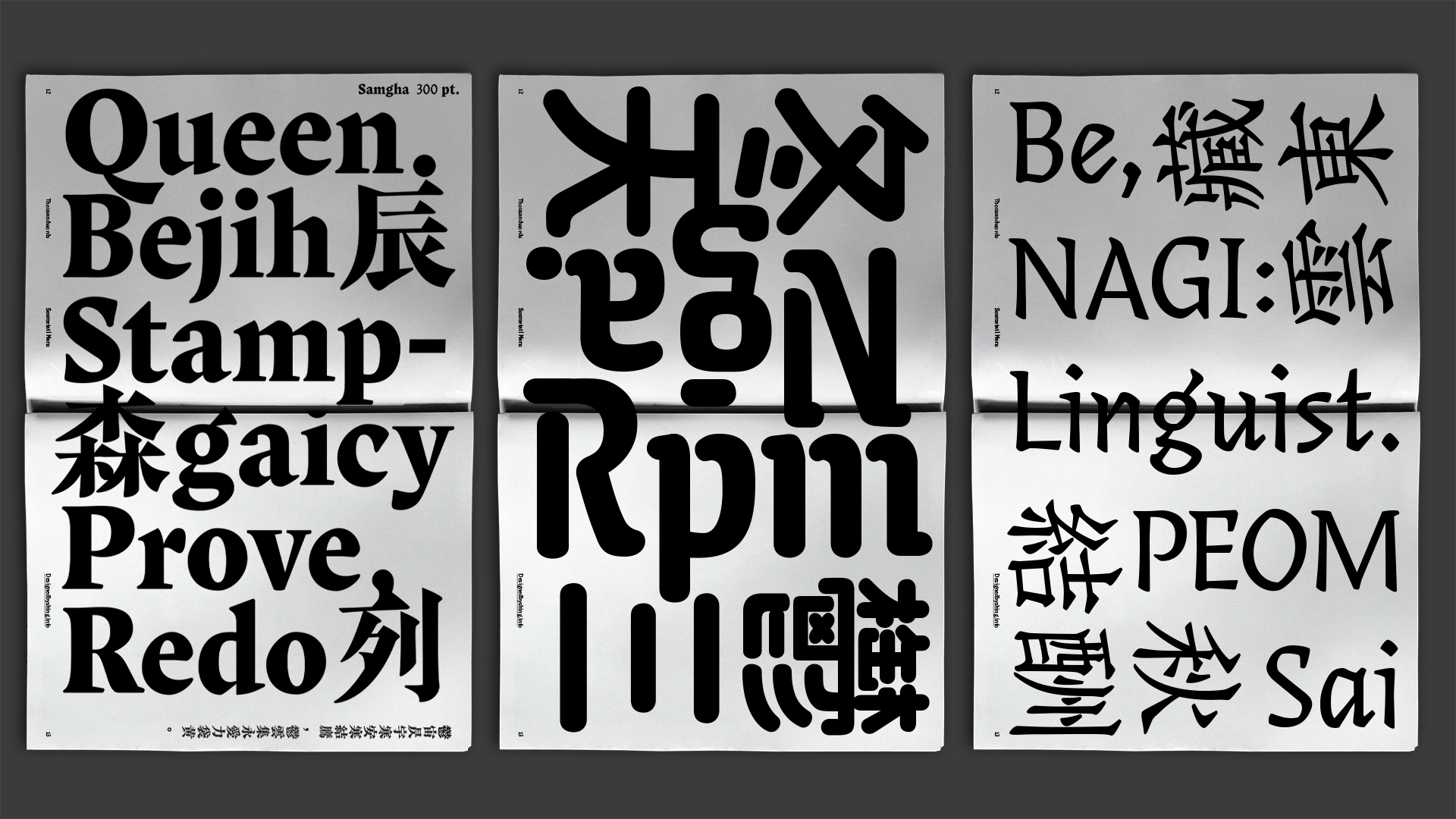 Shin Guocheng, 27, Graphic Design MGx MFA, ArtCenter College of Design, Los Angeles
Project Name: Thousand Words: Hybrid Typography System
**How did you get into your creative field – tell us about your background?**In my college time my job/study was as an encyclopedia editor for our marine biology academy. I did anatomical drawings and layout for the archive journals for two years. Back then, I taught myself photography, illustration, then basic typography for the needs for that job. I found doing design and art-related things suited me more than academic positions as my career. That was the very first time I worked as a graphic designer, which is a very interesting experience, because academic design has a natural limitation of creativity freedom, like typeface choices and layout solutions. Now I like to call those "nerdy requirements" a discipline, which actually helped to generate design works with rational logic. Working as a type designer now, the sense of rationality as a former researcher still plays a key part in my design career.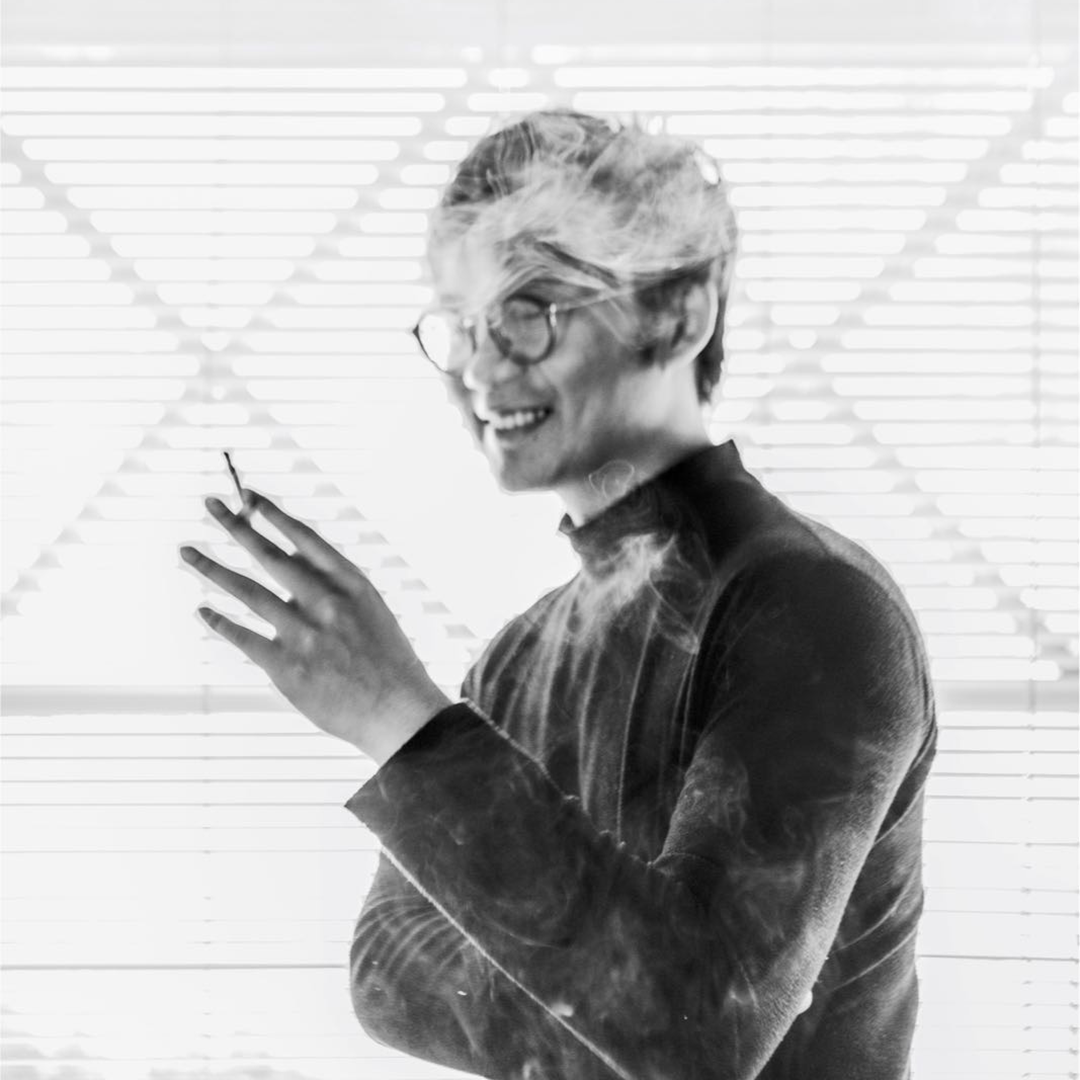 What would winning this award mean to you?
Appreciation of course. It is such a unique honor, especially during the pandemic age. It takes tremendous courage, knowledge, and care to hold this event for us recent graduates. Personally, this Covid-19 incident totally sabotaged my first step in my career. My contacts disconnected, meanwhile, I need to put myself together to keep working on my own typefaces. This award is a great encourager for my creativity; I can't express enough gratefulness through words.
What's next?
I am opening my own typeface foundry. As I had enough time (unemployed) to generate works, I have a pretty considerable stock of works to be published. I have my own personal and urgent things to deal with in this very moment, but I definitely want my works to be more pronounced. That will also be an important first step of my final goal – making typefaces into a genre of high art.