The results for the Product, Architecture and Interiors categories are finally in, and we're sharing the winners on i-D. Across the board, many creatives engaged with ideas of safety, whether online or IRL, diversity, and how to improve an increasingly unsure future.
See more of their work, and meet all of the winners, below.
Graphic Design
Ariadna Sala Nadal, 22, Product Design BA, Elisca
Project Name: Balisa
How did you get into your creative field – tell us about your background
My name is Ariadna Sala and I live in El Poble Sec, Barcelona. Since my childhood, expressing my feelings and emotions through photography, drawing and writing has been very important. The reason is that I believe that being able to materialise these abstract concepts allows us to communicate with our environment and especially with ourselves.
It is for this reason that I decided to dedicate my time and energy to study design; materialising my values, reclaiming my concerns and finding improvements to problems that affect our society.
I decided to study product design at Elisava, Barcelona, ​​but I consider that dedicating yourself to a specific field of design can limit you. That is why I consider myself an open designer in the creative field, and I lean on other disciplines such as graphic design and illustration to express myself in a better way.
What motivates you creatively?
I believe that design, and art in general, can connect you with your environment, being able to change and improve it. It is for this reason that I feel that design should be critical and question ourselves: Is this ethical? Can we do something to change it? Can we evolve to achieve a more dignified world for everyone? What can I do from my perspective?
Starting from here, I wanted to dedicate my final degree project to a social problem that affects a large part of our society, but is treated with taboo and secrecy: child sexual abuse. 1 in 5 children suffer some type of sexual abuse before reaching 17 years of age. Understanding that this problem affects such a large number of people and seeing that there was no type of product investigating the cause made me feel motivated to start doing my best to find an improvement for the survivors of this problem.
This is why Balisa was born, a therapeutic tool for survivors of child sexual abuse that allows materialising abstract concepts during psychological therapy, facilitates communication between survivor and psychologist and accompanies the survivor during the healing process.
What would winning this award mean to you?
In the first place it would be a very motivating recognition for me, for all the work done to get here, the perseverance and the effort during four years of university. Being able to win this award would make me understand that critical and social design does have a place in our society.
But above all, it would mean a recognition for all survivors of child sexual abuse, a message of support and empathy: you are not alone, silence is no longer here, together we can make this problem visible towards a better future.
Interior Architecture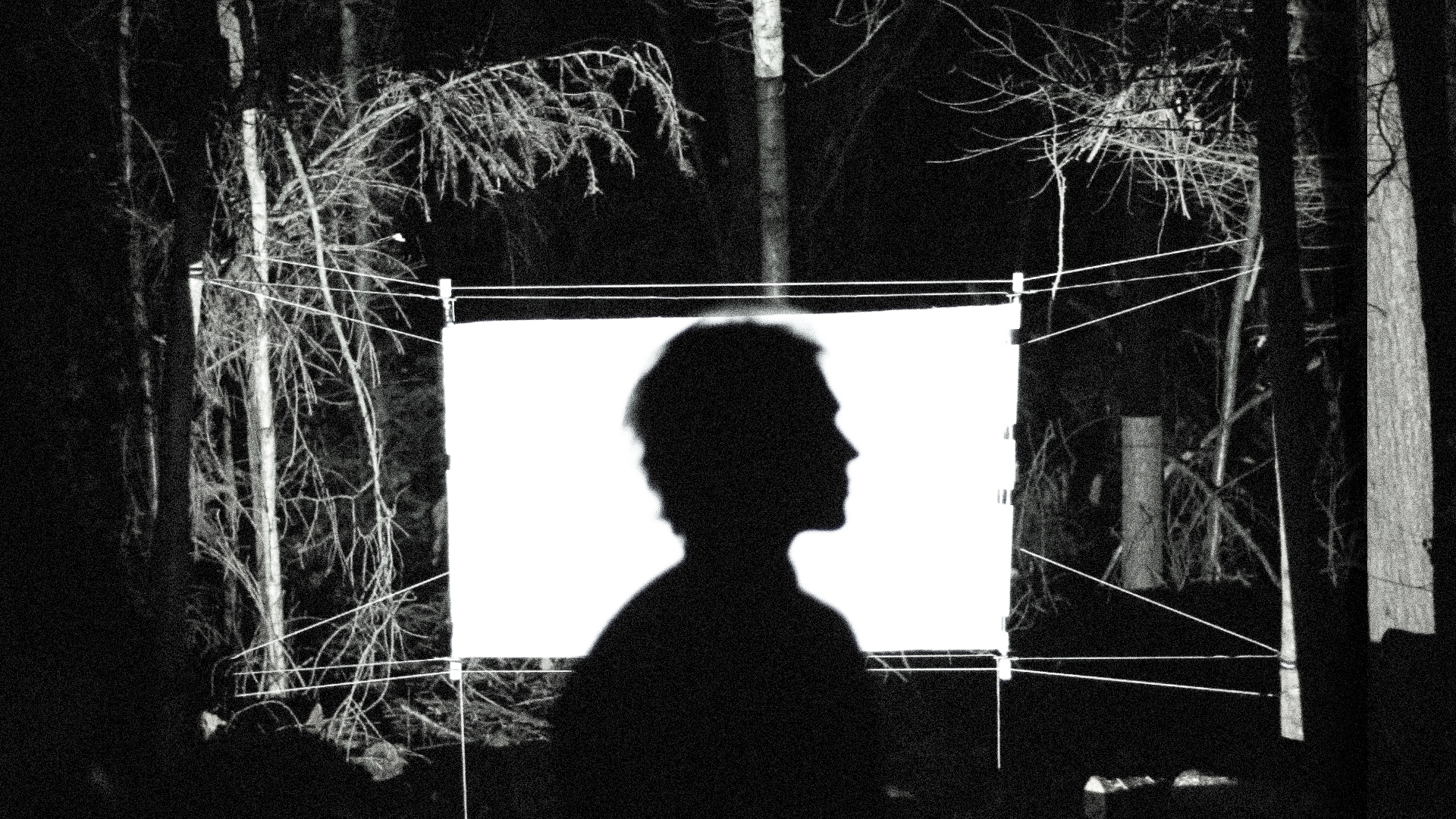 Matthew Simpson, 22, Architecture BSc, The Bartlett UCL
Project Name: An Ode To Apollo
How did you get into your creative field – tell us about your background? 
I am a Luxembourg-born English Portuguese, European-educated (an admittedly peculiar intersection of cultures) interdisciplinary architectural practitioner based in London. I was quite a particular child growing up, complete with a keen eye for detail, an obsessive imagination and a fascination for the world around me. I had a real love, and aptitude for drawing, design, musical production, filmmaking, physics, philosophy, psychology, writing, among other subjects and activities. From a young age, an unappeasable inquisitive streak, and a plurality of interests has allowed me to cultivate a somewhat eclectic perspective, which enabled my success in both scholastic, and extracurricular endeavors.
For this reason, I had long been daunted by the prospect of entering higher education, and the professional sphere; of moving from over 12 subjects to just the one; of having to streamline that perspective in order to succeed. That was until I began my undergraduate degree in architecture at the Bartlett school of Architecture. During my studies, seemingly peripheral activities and areas of study consistently found expression in, and added depth to, my architectural projects. I came to realise that architecture is in a sense more a medium than the message, and that not only was I at liberty to exercise and express the perspective I feared I would lose, but that my architectural output would be better for it. Architecture is a space wherein there is no need, and in fact no room, for intellectual, and creative compromise. It is to the combination of practical, technical, intellectual, and creative problem-solving that my passion for architecture is largely owed.
What would winning this award mean to you? 
To be perfectly candid, I am simply happy to have been in a position to be able to compete among such competent practitioners from across the globe, let alone be shortlisted. To receive recognition for our hard work in any capacity is always humbling and deeply gratifying – particularly after what was such an unprecedented, and at times, testing bookend to our degrees. Winning would mean a lot to me, but – if you'll pardon the platitude – "it's the taking part…". I mean it. Accolades are icing.
What's next? 
I am currently looking to secure a part 1 placement at an architectural practice in London before I move forward to pursue a master's degree in architecture at the Bartlett. Beyond continuing to develop my architectural practice, however, I am very much committed to further growing as a musician and filmmaker, and intend to release increasingly ambitious projects in the near future.
Architecture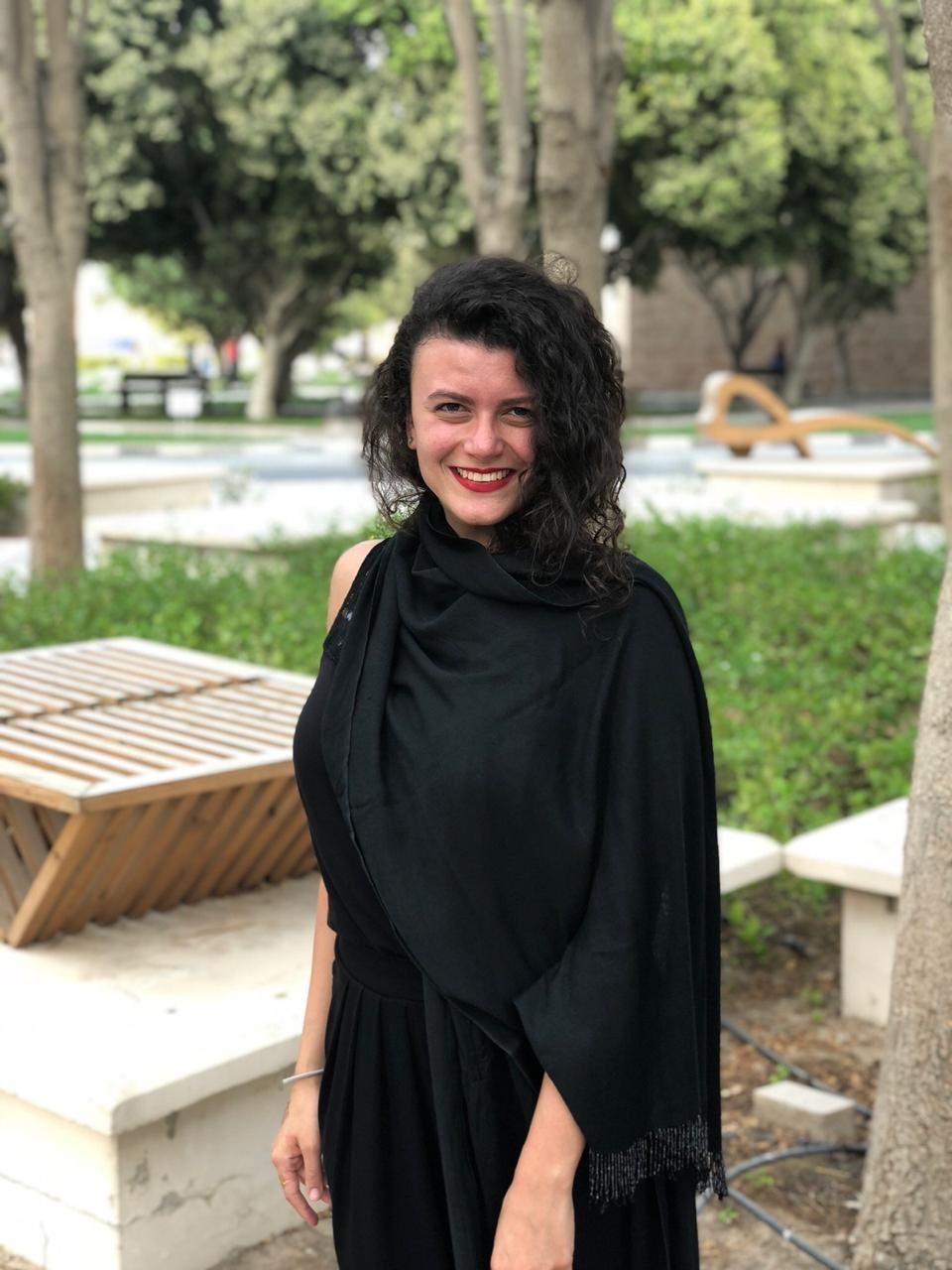 Nour Rouhana, 22, Architecture BArch, American University in Dubai
Project Name: Coalescence
How did you get into your creative field — tell us about your background
I come from Lebanon. It's a very diverse country in terms of its creative spirit. Wherever you turn, you find dance, music, poetry, paintings, and most prominently, architecture. As decades pass, time continues to add yet another layer to the walls of its buildings. When I used to walk along Beirut's Mar Mikhael Street in the mornings with a cup of coffee, I would see the graffiti artists spray away their opinions about passion, love, patriotism and war. In the evenings, though, Mar Mikhael transformed. I used to hold a beer in my hand and join everyone dancing around the bars with their different music backgrounds blasting, as I moved from one pub to the other. I got very creatively stimulated being surrounded with people who themselves transformed in a span of 12 hours, each trying to have fun and forget about their problems. I wanted to be part of the walls where smiles and memories got imprinted. So, I decided to go into architecture, and the fun never stopped.
What motivates you creatively?
Living in Dubai now, I feel like everything around me is a motivation. It is a glamorous place that is put on the map as one of the world's most global cities. Its transformation from a scorching desert to a timeless, multicultural and progressive city is fantastic. Nothing can stop it; it never settles. Whenever it hits a new world record, it thinks of its next big shot that is going to continuously keep it involved in every conversation in the world. Being around all that and within the arena of creativity keeps me going.
What's next?
Finding my voice and my place in a world so vast, so challenging, and extremely expeditious is the next step that needs to be taken ever so carefully. I will get there one day, but for now, I am enjoying the ride.
Social Good (Joint Winner)
Paul Mendieta, 30, Innovation Design Engineering MA, Royal College of Art
Project Name: Deploy
How did you get into your creative field – tell us about your background
The way I got into the design is kinda a miracle. I didn't know what an Art School was about, absolutely no clue. On top of that, my family is utterly indifferent to art and design (I was the same). What happened was that I was bored, tired of my routine, but I mostly had an incredible wonder for what was outside of this dreadful office of mine. I am a Civil Engineer from a small country called Ecuador. OMG, just the name Civil Engineer, is boring. I worked in a 9 to 5 job for almost 6 years until I decided that if I wanted to create an impact in this world, I needed to get out of my comfort zone and risk everything. I'm not kidding; I barely saw my daughter for 2 years; I left my wife at the time, and left my entire family support structure. Do not get sad; in the end, I rediscovered myself, and I understood that I was meant to innovate through design.
What would winning this award mean to you?
Since 2018, when I started my masters, my life took a U-turn for the better. The creative industry has shown me that abstracting my ideas and making them into a reality is possible.  But not just that, it has taken me to a place where I can feel and almost touch the impact that my creations can have on people. Now I have a saying in the world. Winning this award would represent the validation of my effort in the attempt to empower vulnerable populations. It would also show the world that people care and people want to help, just us, the creatives, have to find a way to bring them on board. Be their guide, show them the path for the humane mindsets we need. This award means that I am not alone.
What's next?
It's fascinating, actually. Deploy has been selected to be part of a startup programme, led by InnovationRCA. They have given us our first investment to implement a small manufacturing line in Wales. Also, we are getting significant traction with other private investors. And, what is more exciting, is the number of people who are reaching out – people from Senegal, India, Turkey, Chile and more, to find out the availability of the product. Water management is something to take seriously, and we are enabling people in vulnerable areas to have easier access to water infrastructure. We are not stopping there though. The necessity of water storage in the fight against wildfires is increasing, and we believe that lightweight and affordable solutions like Deploy can make a massive difference in the coverage of water resources in high-risk areas. I believe we will be launching our first product in the next 10 to 12 months — stay tuned.
Industrial Design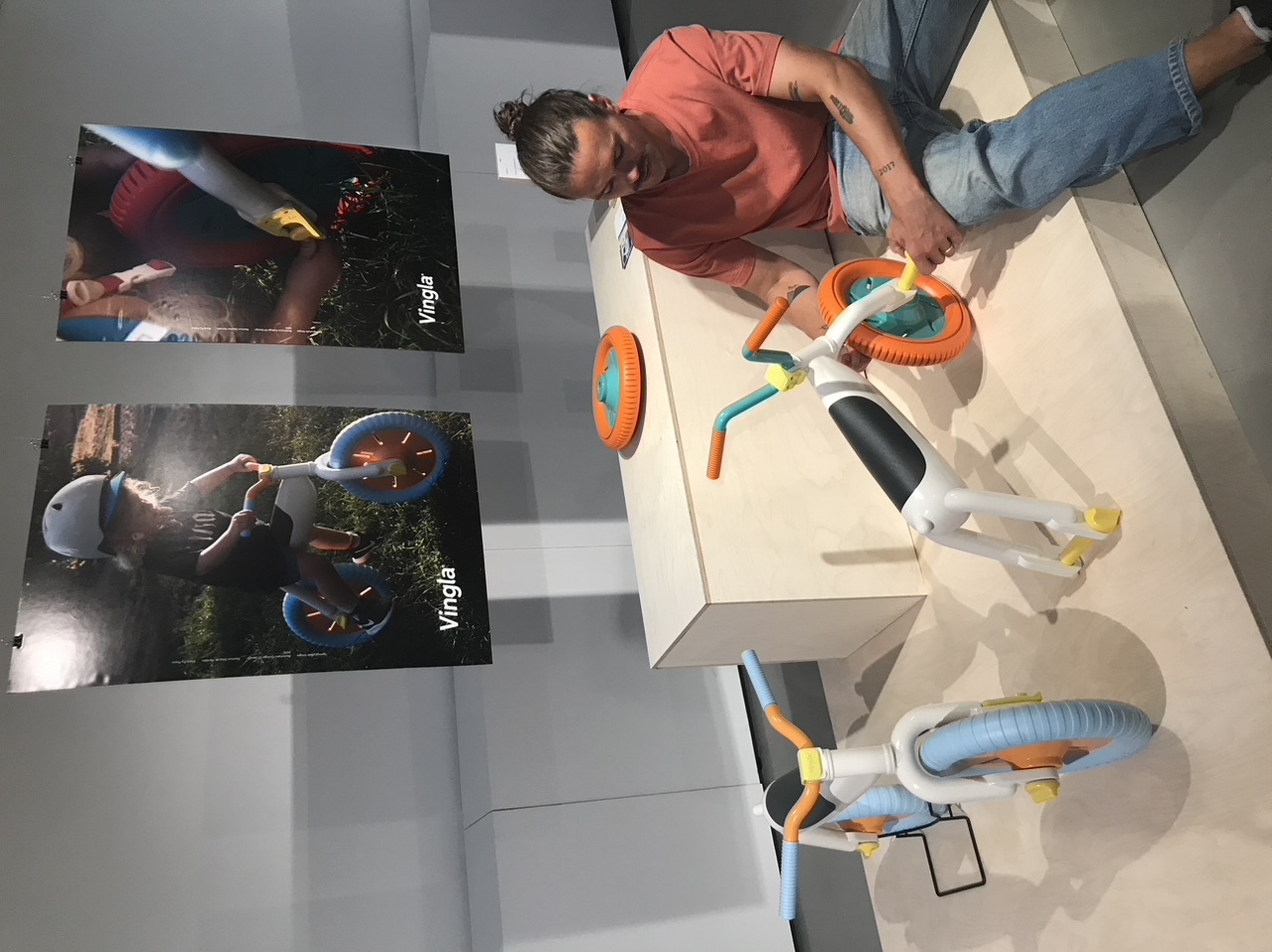 Rasmus Steyner Randén, Product Design BA, Beckmans College of Design
Project Name: Vingla
How did you get into your creative field – tell us about your background?
I have always wanted to make changes in and on products we use in our everyday life. It could be one of my friend's soapbox cars in the neighborhood when I was 10, or my friend's motorcycle a couple of years later. In the beginning I saw myself as an inventor. It wasn't until later that I found out that there was something called 'architect' or even better 'industrial designer'. My grandfather had a wood workshop where I loved hanging around, looking at all of the machines and special tools. I think it was there when it all began.
What would winning this award mean to you?
I don't know where to start! If I won a competition in which I have invested everything I stand for and believe in, I don't know how to describe how much this would mean to me. Vingla has come to mean so much more to me than just a thesis project from Beckmans College of Design. To let myself be in the phase where I'm learning the most and listen to people all around me. Thats the future. It would be an honorable recognition.
What exactly is your project, Vingla?
Vingla is a run bike designed to teach the youngest cyclists to build and balance. The pedagogic build process and the possibilities to update and customize the bike works as a humble counter-reaction to the wear and tear mentality of today. Instead Vingla comes with the hope of introducing children to a mindset of 'care for what you have'. A tool for parents to start to build awareness if you will. But first and foremost it's about the pure joy of the earliest adventures on wheels.
Future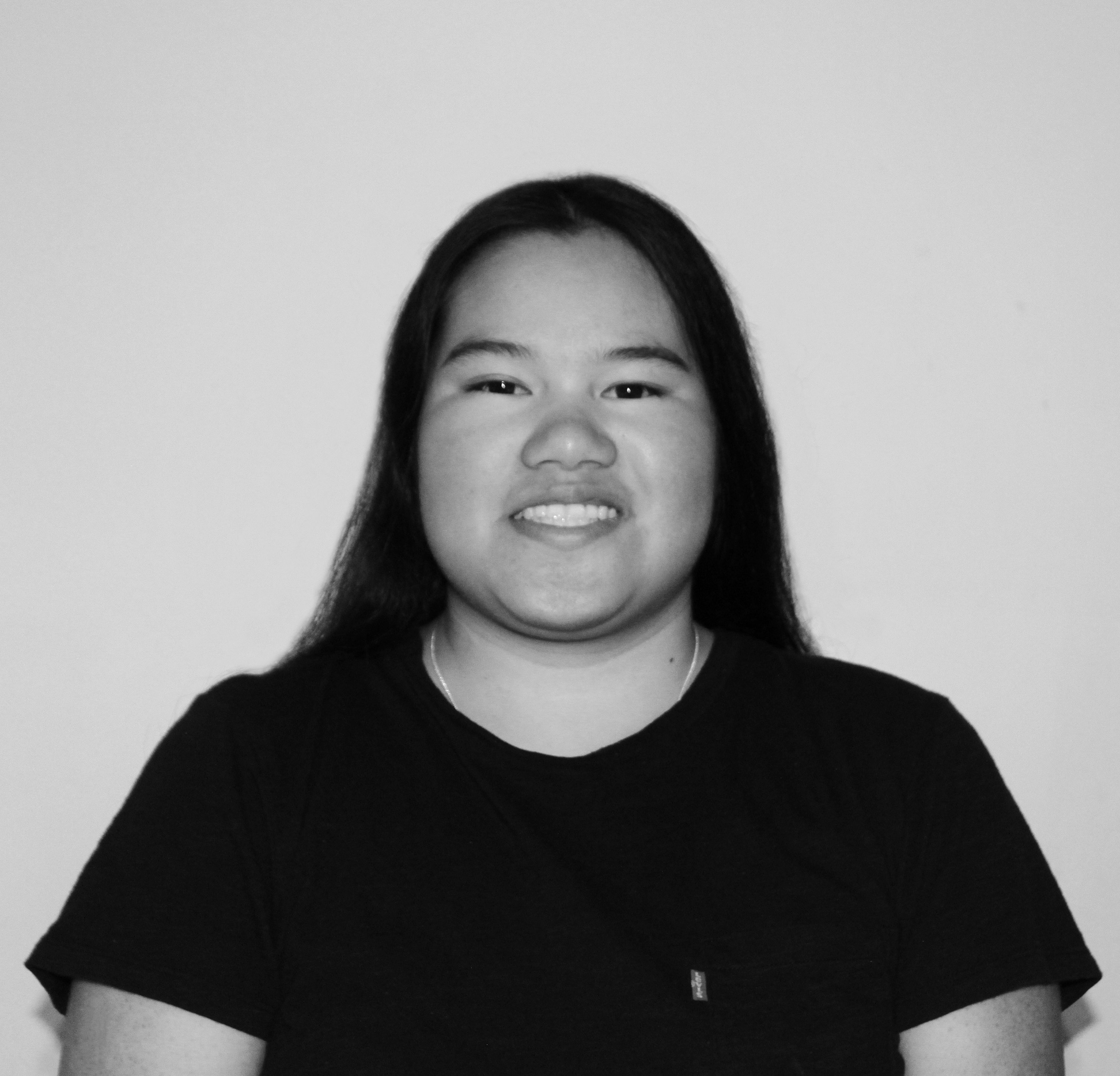 Shaelyn Leung, 22, Craft and Design — Industrial Design BA, Sheridan College
Project Name: Nu Kid
How did you get into your creative field – tell us about your background?
I got into industrial design through my passion for architecture and interiors. I've always been interested in design but realised I didn't want to design the building or the layout, but more of the objects going into that space and how it interacts with that space.
What motivates you creatively?
Problem solving motivates me to come up with creative solutions. It motivates me to improve current designs to make them better or come up with unique designs, that can be seen in my thesis. The goal of design is to make life simple and all around easy, which is where good design comes through in the design world.
What would winning this award mean to you?
Winning this award will mean that all the time I put into researching and ideating was worth it and is important when designing to solve a problem. This award would prove that my product has benefits and is intuitive to the solution found through my thesis.
What's next?
I hope this will open up new opportunities within the design world and create new connections with other great designers. I will continue and stay motivated to design unique products to build my portfolio.
Social Good (Joint Winner)
Sophie Horrocks, 26, Global Innovation Design MA MSC, Royal College of Art
Project Name: Sensaura.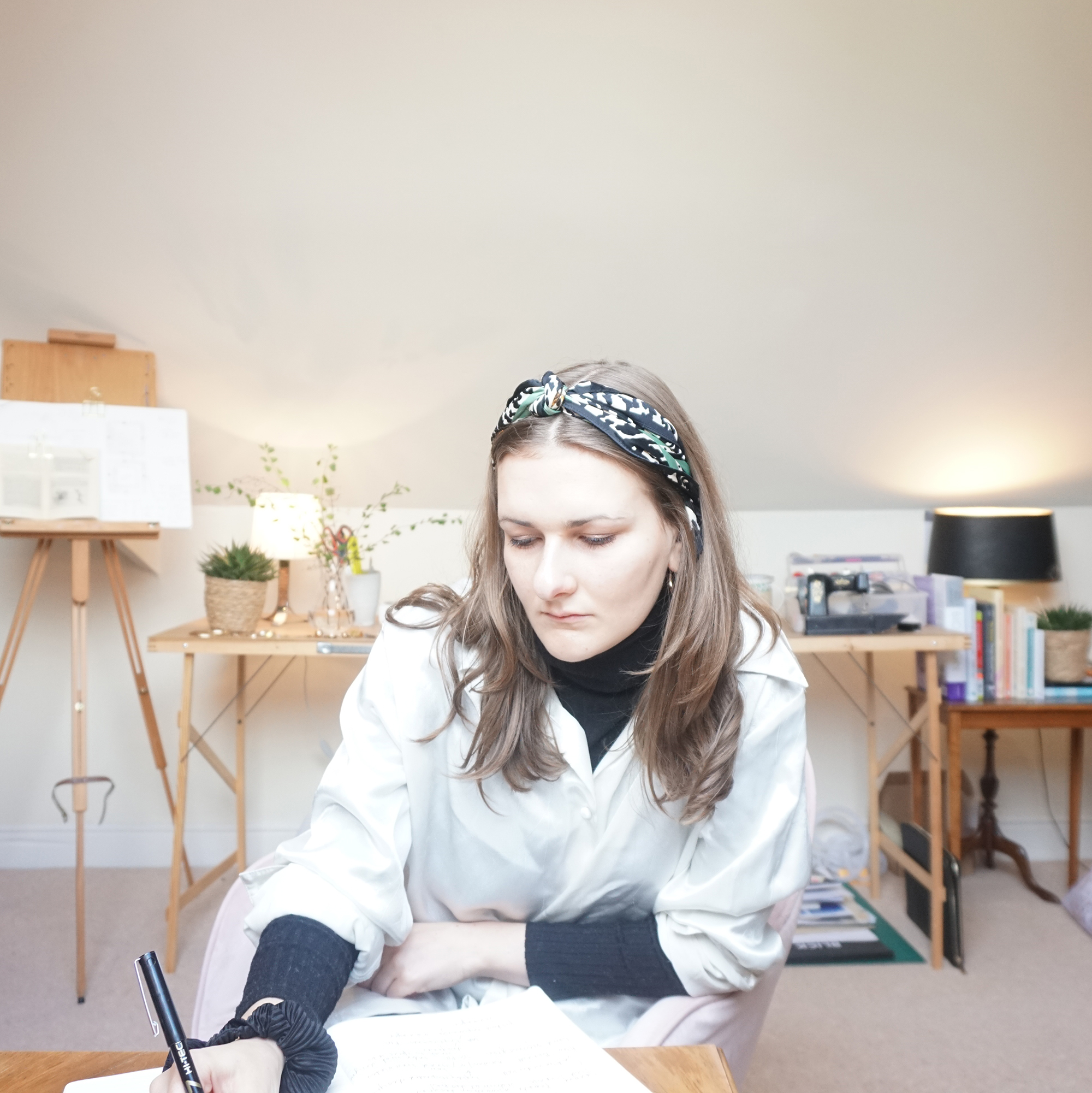 How did you get into your creative field -– tell us about your background
I've always been fascinated by how we design experiences – if you look closely enough, you start to realise that almost all of our interactions are designed; a conscious choice or decision made by someone. I believe that we should constantly be critiquing and addressing how these decisions are made, to create a world that can become more inclusive and intuitive.
When I started out as a designer, I was particularly focused on future material interactions. After gaining my BA in Textile Design, I moved to Hong Kong where I worked as a designer at The Fabrick Lab (a textile studio, consultancy, and ideological lab). Whilst there, I worked on an incredible array of projects at the intersection of smart materials, sustainable craft and interactive installations. Many projects though, worked across different cultures and disciplines, and I began to gain a desire to understand how greater empathy and communication across these different cultures and disciplines could create new opportunity areas in design.
Joining the MA/MSc Global Innovation Design programme run at both the Royal College of Art and Imperial College London allowed me to explore this idea (I studied in both Tokyo and New York as part of the Masters). The course is an incredible embodiment of how to utilise cross-cultural and cross-disciplinary design to find solutions to global challenges. My particular focus combined my understanding of craftsmanship and physical experience design with my fascination for neuropsychology and applied this to health and wellbeing contexts. It is about helping people who I believe can benefit most from good design.
So I guess my creative "field" now isn't really a field – I see it more as a bridge that links different disciplines, users, and cultures to create new connections – but always putting the user at the heart of this process.
What motivates you creatively?
People. For me, there's so much beauty and such a source of inspiration that can be found in the 'everyday'. I love observing people, how they go about their everyday lives, noticing how people 'hack' certain situations to better them, and recognising the little nuances that each of us brings to solutions when faced with the same problem or task. For me, design is about celebrating those nuances.
I do also love taking these observations to an extreme, whether that is taking them down to a micro-level of different tactile fibre or brain cells, or discovering radical interpretations of life hacking – where people 'hack' their own bodies and senses to augment their human capabilities. (I'm thinking of artist Neil Harbisson and the Cyborg Foundation here).
Ultimately, my work is very much motivated by a desire to understand what it means to be human, and how bringing a greater sense of our understanding of human diversity to our designed world, particularly in the context of technology, can result in more desirable and delightful experiences for all of us.
My project Sensaura is an inclusive design solution to how blind and partially sighted users can navigate the world using a spatial audio language. It brings together these motivations – working closely with users I met through the wonderful Thomas Pocklington Trust in London and complementing this observational first hand research with higher-level cognitive engagement of theories of sensory augmentation. The project has shown the potential to be applied to other application areas such as sports, firefighting, and future urban planning – demonstrating the ability for this approach to garner inclusive solutions.
What would winning this award mean to you?
I really hope that winning this  award will help recognise the value of inclusive design. Helen Hamlyn Trust recently said that Sensaura is a "brilliant and beautiful solution" with the wearable technology creating an "aspirational" experience. I really want to show that design for diverse user groups can be beautiful and desirable as well as functional.
Product Design
Sude Edebali, 25, Design Products MA, Royal College of Art
Project Name: Mimesis
How did you get into your creative field — tell us about your background?
I trained as an industrial designer in Istanbul. However, I think I stepped into creativity long before that. As a child, I had the habit of deconstructing and constructing common things, seeking change to make things better.
What motivates you creatively?
As a person, I am quite curious and eager. The passion for imagining how we can shape things differently and asking many questions motivates me. Often, I find myself so impatient to find the answers to those questions and this drives me to get out of my comfort zone and be more creative.
What would winning this award mean to you?
As a result of the Covid-19, not having a physical show to engage with an audience was unfortunate. Winning this award would be a great honor, not only because it is one of the most international competitions to show great diversity in the projects, but also it is a celebration of all the hard work put into the projects during such an uncertain time.
What's next?
I've been living in London for two years for my master's studies. And I'm thrilled by all the opportunities and inspiration it provides me. So, I will pursue my design career in London as a freelance designer aiming to work with various studios as well as continuing my self-initiated projects.