In 2020, sustainability and ethical, considered production within the fashion industry, has become more important than ever. With the judges having made their decisions for the winners of the fashion categories — supported by Gucci — of the i-D x ARTSTHREAD Global Design Graduate Show, both the chosen projects in the sustainability and the sports & denim categories are by designers who are working to make the industry better for the future.
Winning the sustainability award is Anubha Sood, a 28 year old MFA graduate in Textiles from Parsons, New School of Design in New York. For her project, 'Between Salt & Water', she collected seagrass from the Atlantic and North Pacific Oceans — foraged from Coney Island, New York; Galway in Ireland and Koh Tao in Thailand — and dyed, softened and wove them into her own fabrics.
Anubha tested various methods of textile creation with the collected seaweed. From boiling it in the oceanic water it inhabits and using the sweated out colours to dye silks; to treating them with glycerin, adding softness, and weaving them across handlooms and baking trays. The results are a collection of beautiful fabrics, intricately laser cut and beautifully rich in colour.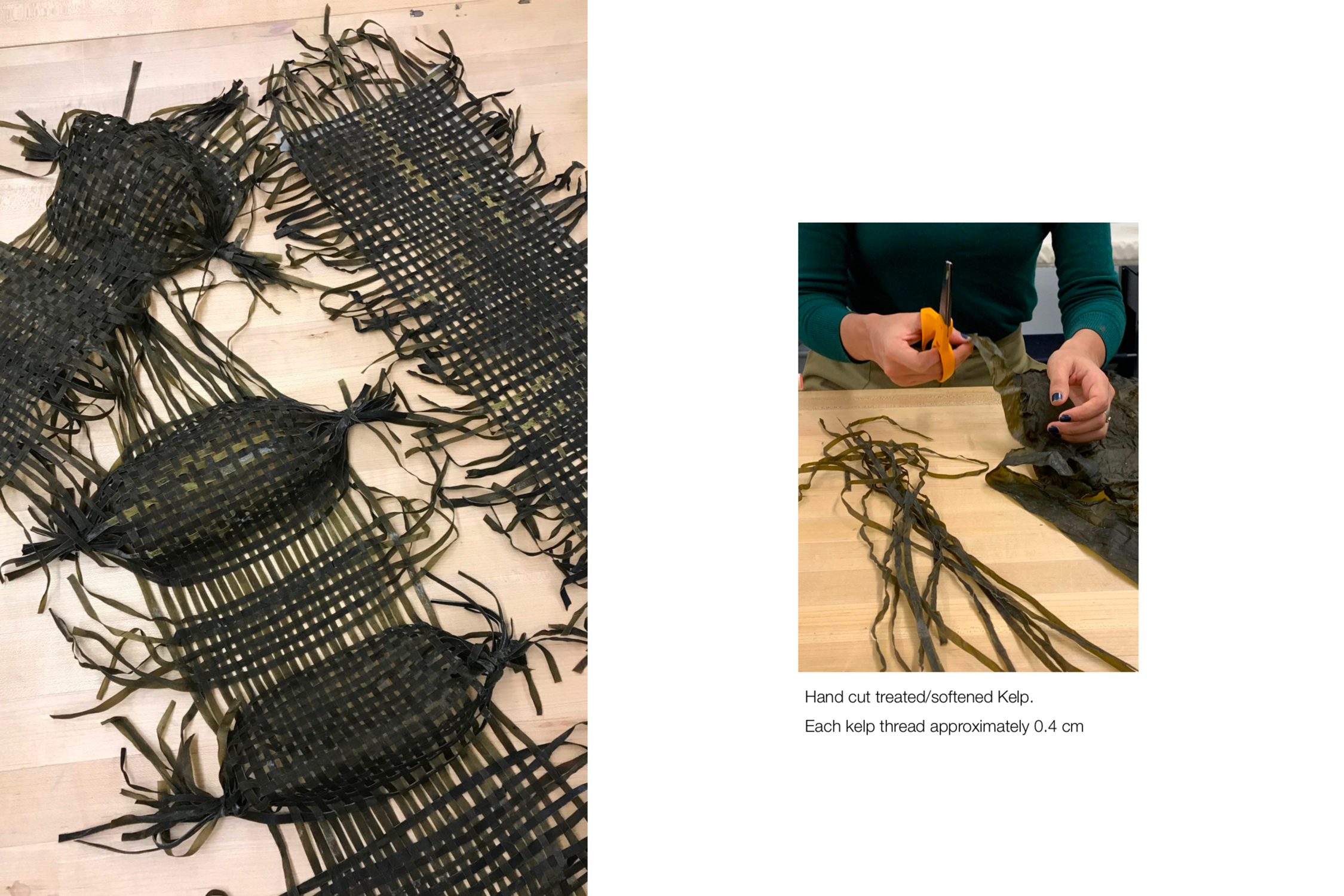 Through her collection, Anubha wants to bring attention to the human-made decline in kelp forests, an important and effective method of maintaining the earth's ecological balance, with kelp removing 20 times as much carbon dioxide in the atmosphere as a terrestrial forest. "Our current systems of production and how they impact the natural world motivate me." Anubha tell's i-D, "How can we depart from the general sequence of design that is so strongly tied to functionality and manufacturing processes? 
For me, it is crucial to intervene in this way of designing. Let the material guide the various steps of the process."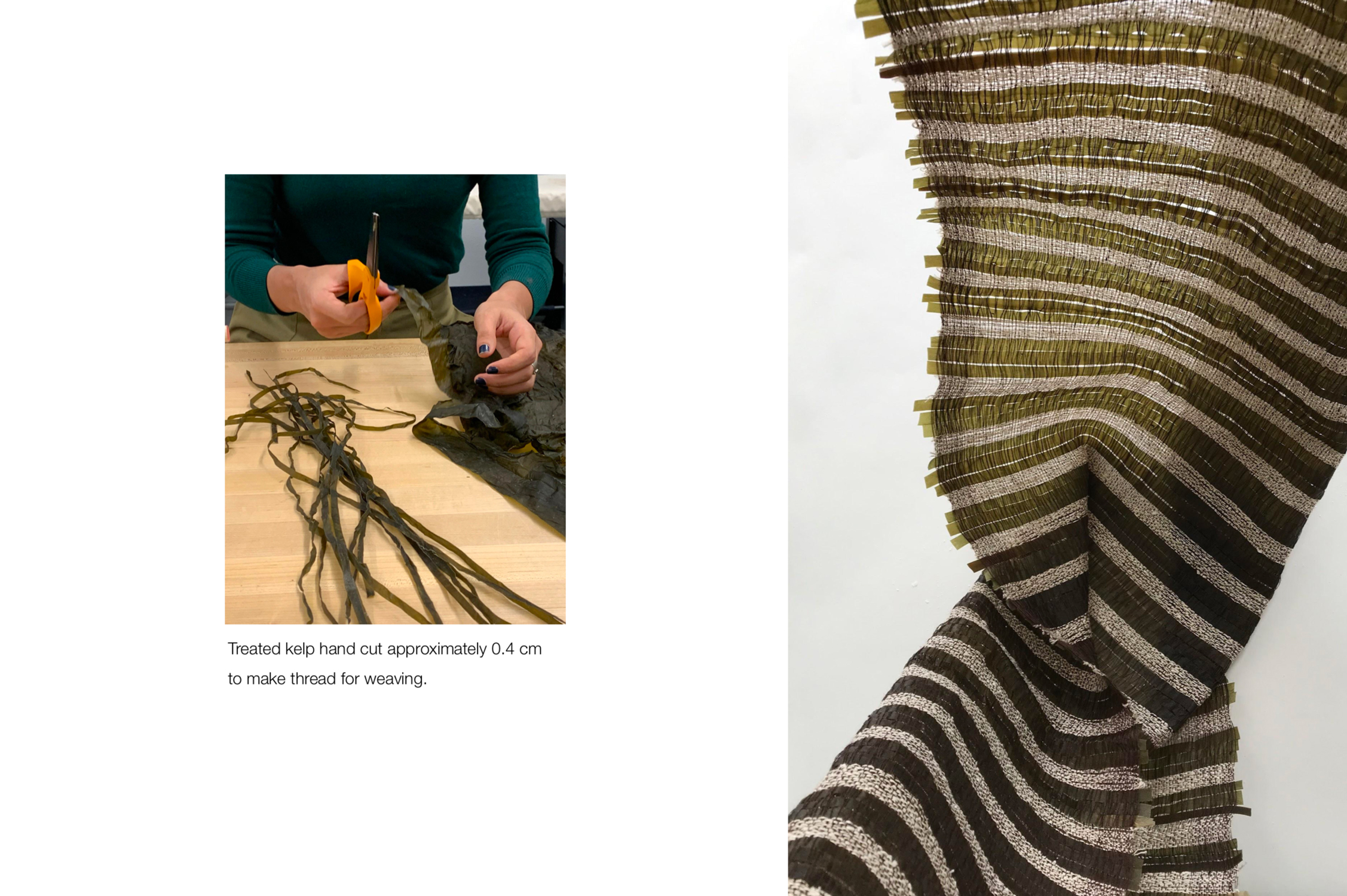 In a year that has at points verged on the apocalyptic, 23 year old Emi Tanimura, winner of the sports & denim category, brings us her collection, entitled 'Survivalist: Adapting to Change'.  The project designed by the BA Fashion Design and Development graduate from UAL London College of Fashion explores the depths of functionality and adaptability of outdoor wear.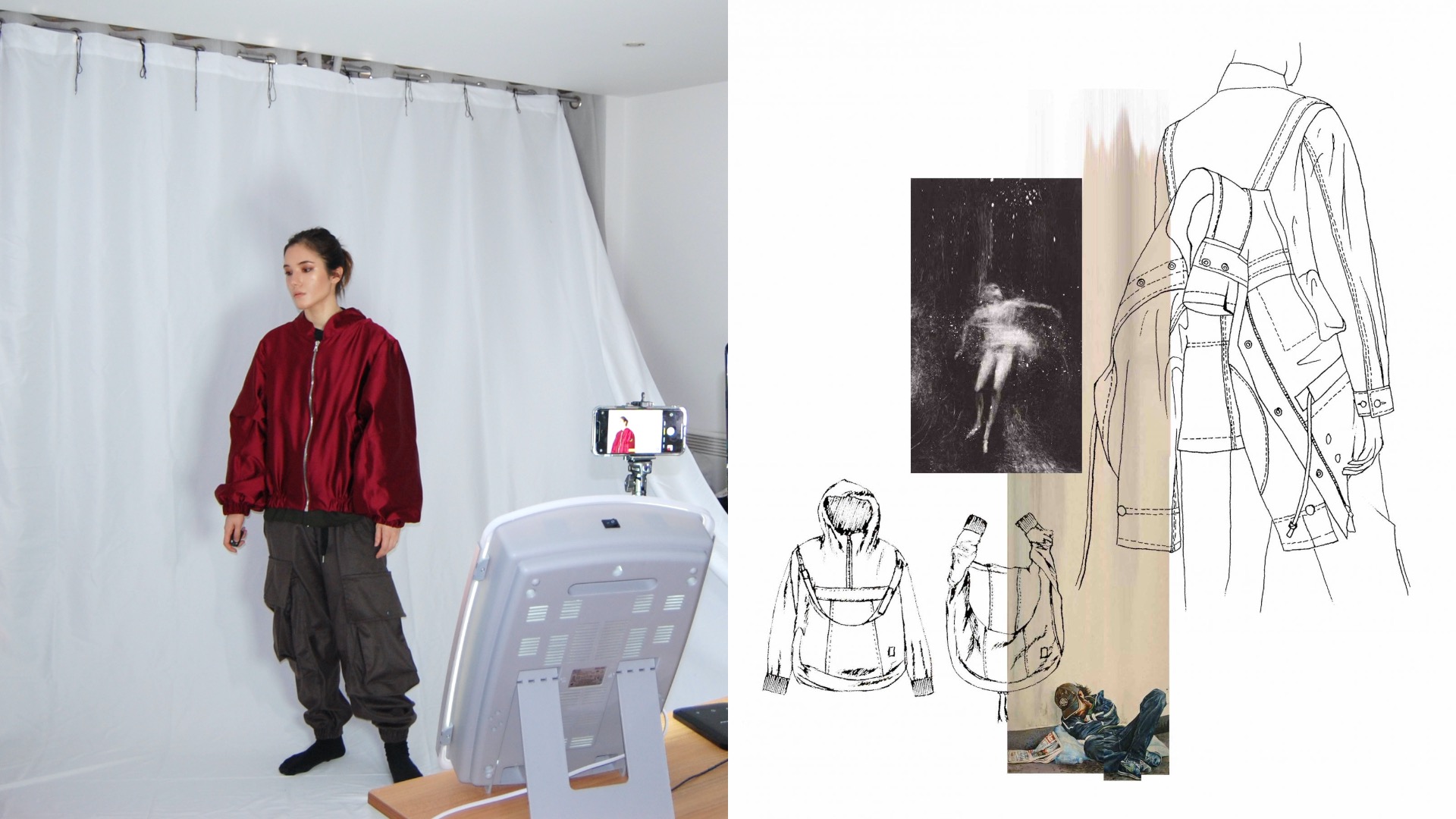 After becoming estranged from her parents two years ago, Emi creates clothes that are comfortable and comforting for the wearer; versatile and offering relief. "I wanted to design garments that could quickly adapt, as I needed to during those challenging times." Emi explains. "Strangely, I am motivated by things that annoy me. I identify faults within the garments I wear and scrutinise them to creatively find a better solution." This is the case with her bomber bag — inspired by her annoyance at having to take off and hold her jacket on the overheated London underground — where a water and wind resistant, UV protective, anti-tear, insulating yet breathable jacket can be simply and seamlessly transformed into a backpack.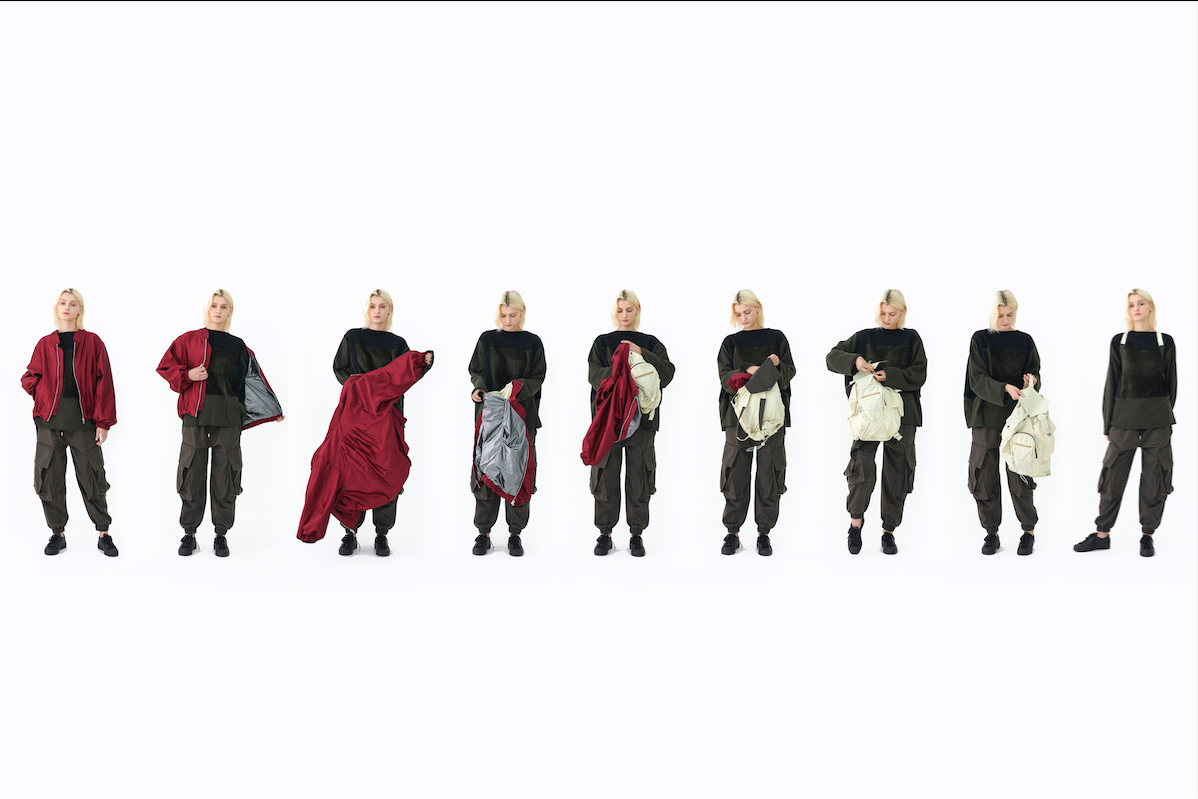 With her second look, the tent trench, a baggy trench coat can be unzipped into a cropped stylish jacket, the removable bottom half magically becoming a one-man sized emergency temporary shelter, with in-built inflatable poles to remove the weight and hassle of tent rods.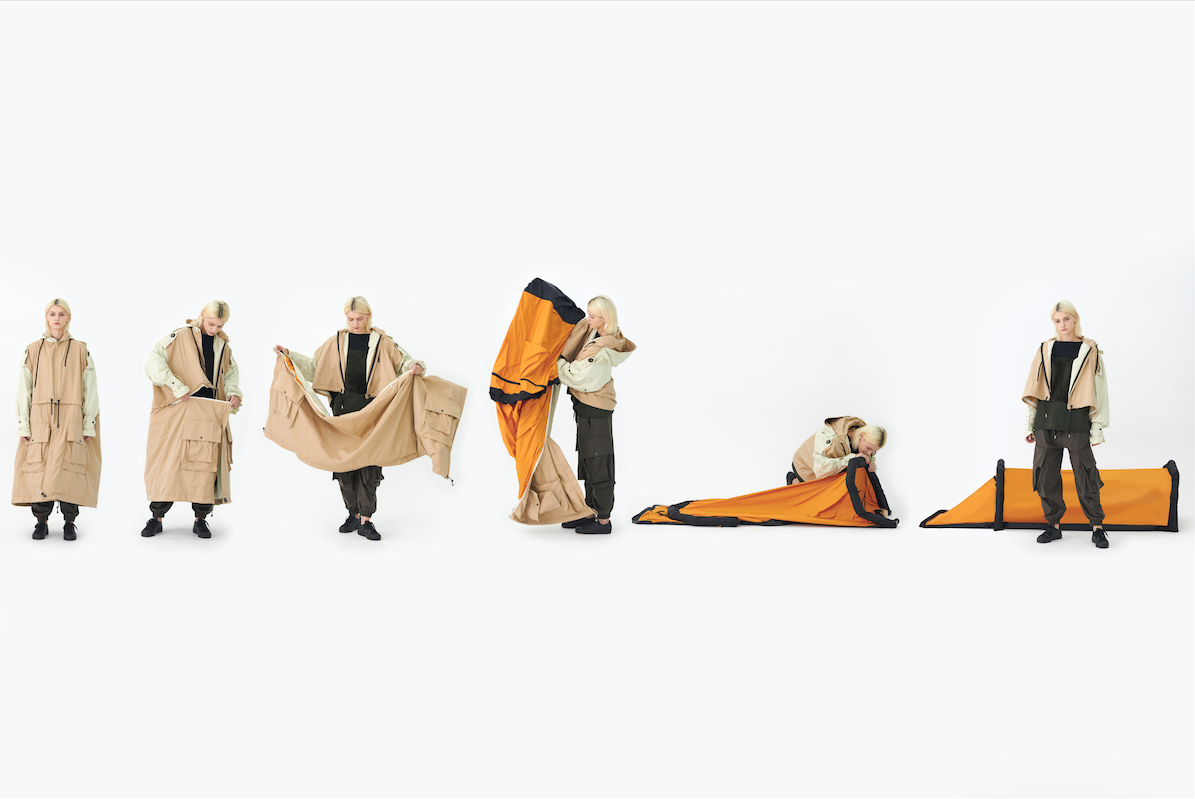 As she prepares to start her own social enterprise fashion brand with the Centre of Fashion Enterprise, Emi tells us that she wishes to continue making clothes that are sustainable and ethically produced whilst also stylish and functional; "with my social enterprise I want to support vulnerable communities and prove that a modern business can thrive beyond making a profit."
Stay tuned as we announce the rest of the winners in the fashion categories and you can check out all the amazing entries in this year's Global Design Graduate Show, here.