Remember when President Trump was rightfully in the White House and Melania decorated for Christmas, and liberals and the media went wild, attacking her taste?
***FOLLOW US ON RUMBLE***
It was silly.
Melania has great style – both in decor and also in how she dresses.
The same can't be said about old Jill.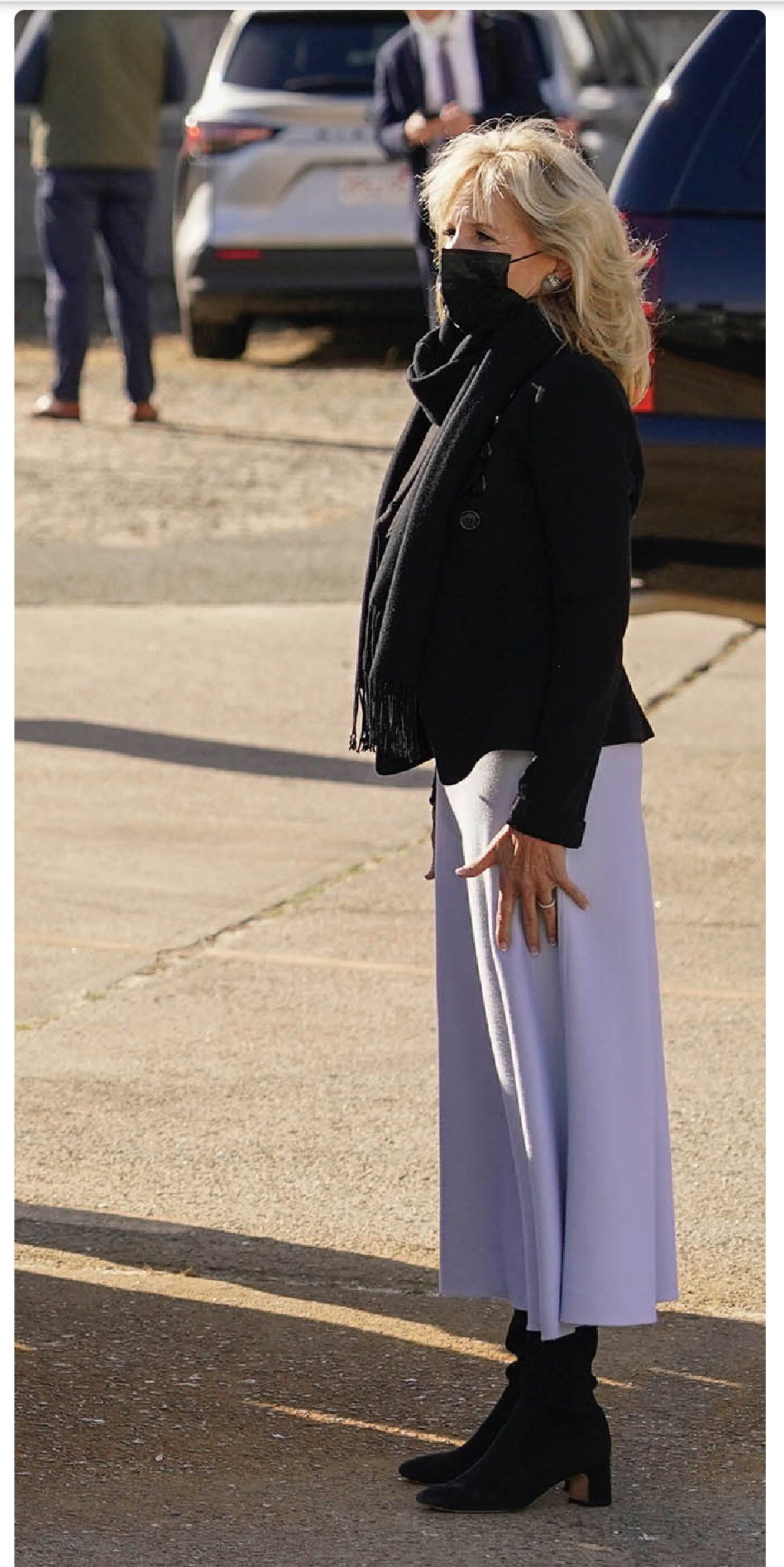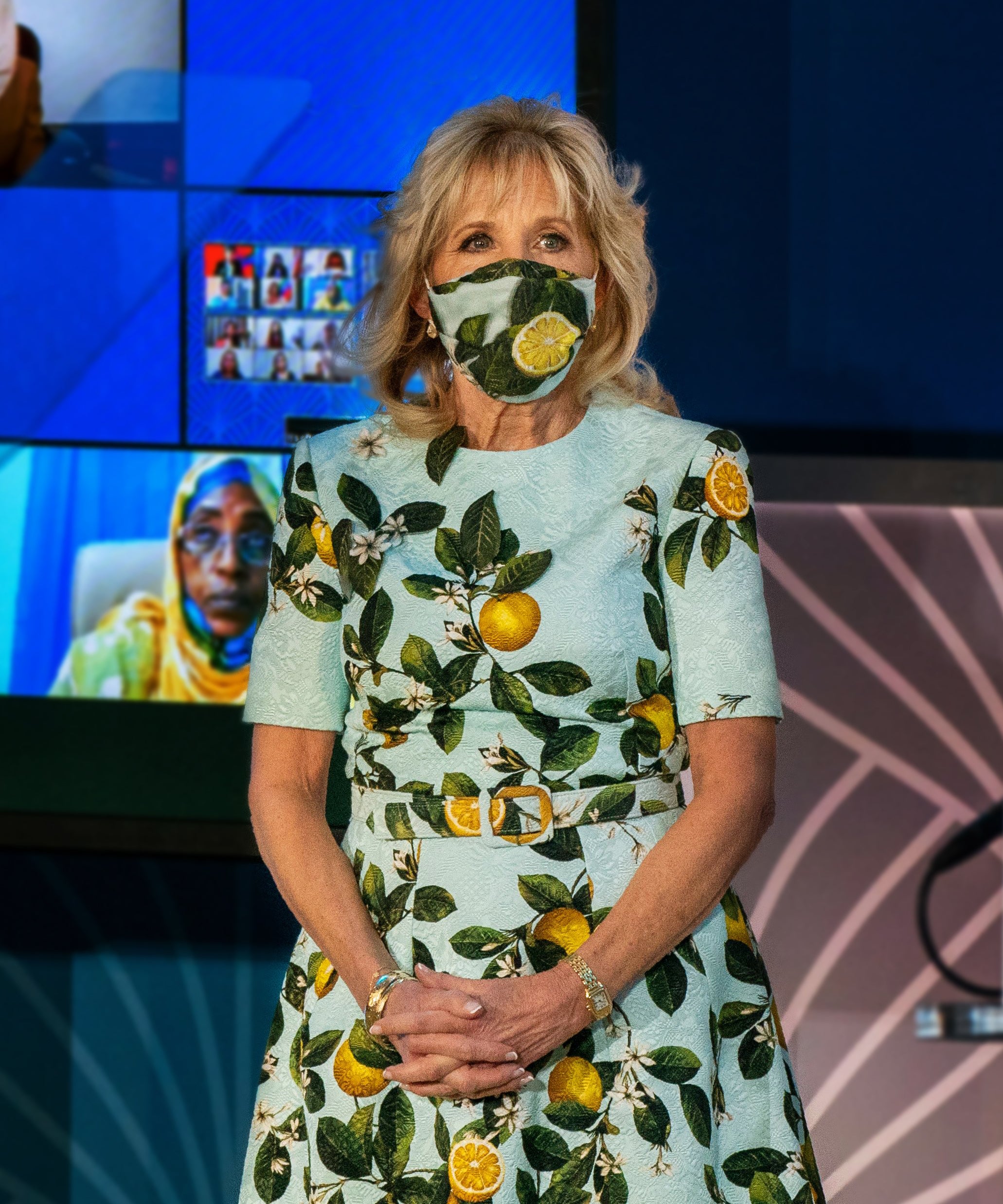 Yet, the left still oohs and ahhs over Jill and her fashion as if she's the next "Jackie O," or something.
But she's not a fashion plate, just like her husband is not really running the country… Everything going on with the Biden's is a phony facade.
MORE NEWS: Are You a "Phantom Voter?" New Technology and Eye-Opening FOIA Requests Just Uncovered What it Means
And after seeing these Christmas decorations, we all wish they were a facade, too.
They're terrible – so much so, one conservative journalist demanded an apology to Melania from anyone who ever criticized her decor.
Don't believe me that they're bad?
Well, the outside of the East Wing it looks like a supply chain disaster at the TJ Maxx loading dock, with all those red boxes stacked up, and that huge, tacky bow.
Anyone who ever criticized Melania's Christmas decorations needs to apologize right now pic.twitter.com/IwGjgYVqXo

— Amber Athey (@amber_athey) November 29, 2021
Here's what people online said about the look:
"What would you expect! I bet everything was made and delivered from China!"
"Looks like a 1st grader did this! Melania's was beautiful, elegant and stunning!!!!!"
"Melania's Christmas decorations were always great. They had high style and energy. This feels slapped together and shallow" 
"This scream school teacher craft time" 
"There is nothing Melania did they didn't find a reason to criticize. And the Trump Christmas WH was stunning."
"These vultures owe Melania and President Trump an apology for that and a hell of a lot more" 
"I see Jill shopped for decorations at the Dollar Tree. Soon to be $1.25 Dollar Tree thanks to Joe's inflation" 
"Ugh – what is that – looks like something you'd find at a school dance in a gym."
"I think these look like they came from the kindergarten class"
"The pic on the left defies description, the other one looks like a Walmart "welcome to Santa Land"…"
And the East Colonnade was not much better.
Remember the "Back to The Future" movie? This looks like the Enchantment Under The Sea" prom scene.
****FOLLOW US ON CLOUTHUB***
Jill Biden's East Colonnade decorations go blue for Christmas pic.twitter.com/3QuzfOBYVi

— Charlie Spiering (@charliespiering) November 29, 2021
People were not impressed with either look:
"I guess the decorations they originally planned did not arrive on time."
"This looks very "holiday neutral" like they don't want it to be recognized as "Christmas" or something" 
"Weird and creepy" 
"Are these Hunter's old CD's?" 
"Nothing says the time is approaching to celebrate the birth of our Saviour quite like hideous, hanging blue disks to Jill Biden."
"No red or green. No Jesus, no Santa. The War on Christmas is pretty evident here."
"I bet Hunter made those and they paid him about 5 million for his work."
"Melania outclassed this old woman every step of the way."
***FOLLOW US ON TELEGRAM***
And then there's this tweet I found:
Did anybody inform Jill these were CHRISTMAS decorations?😂😂😂 pic.twitter.com/mLmIU3iGMt

— il Donaldo Trumpo (@PapiTrumpo) November 29, 2021
***FOLLOW US ON TELEGRAM***
I think it's safe to say that much like Joe Biden's so-called "presidency," the White House Christmas decorations are also a flop.