by Harvey Organ, Harvey Organ Blog: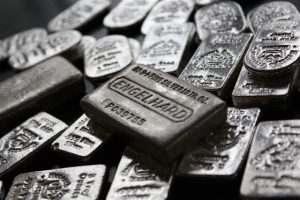 GOLD PRICE UP $4.95 TO $1770.20//SILVER PRICE UP 52 CENTS TO $23.81//GOLD STANDING AT THE COMEX ADVANCES TO 54.6 TONNES//SILVER OZ STANDING AT THE COMEX ADVANCES TO 9.565 MILLION OZ///COVID COMMENTARIES//VACCINE COMMENTARIES: PAY SPECIAL ATTENTION TO STEVE KIRSCH GRAPHIC DISPLAY ON THE VACCINES AND VIRUS DATA//CHAOS IN ITALY AS PROTESTERS ANGRY AT COVID "GREEN PASS"//LA PALMA VOLCANO UPDATES//ATLANTA FED SUPRISINGLY COMES OUT AND STATES THAT Q3 GDP IS CLOSE TO CONTRACTING!!//USA HOUSING STARTS AND PERMITS PLUNGE//BIDEN ADMINISTRATION HAS RELEASED OVER 16,000 COVID POSITIVE MIGRANTS INTO THE INTERIOR OF THE COUNTRY//SWAMP STORIES FOR YOU TONIGHT
TRUTH LIVES on at https://sgtreport.tv/
GOLD:$1770.20 UP $4.95   The quote is London spot price
Silver:$23.81 UP 52  CENTS  London spot price ( cash market)
Gold $1769.00
silver:  23.81
I am been informed from Andrew Maguire that sovereign Turkey who has never bought silver, bought the last
bastion of silver from refiners.  They paid triple premium to lay their hands on the silver.  The refiners now state that they are out
of metal until January.