A whole bunch of iPhone 12 technical revelations have surfaced. I've collected a bunch for you this week.
iPhone 12 Technical Revelations
• As the A-series (ARM) CPUs become more power efficient, Apple can afford to juggle things like 5G, case and internal design, and battery capacity in the iPhone. So it's not surprising that there may be variations in battery capacity from year to year. So, from AppleInsider we have: "iPhone 12 Pro Max battery smaller than iPhone 11 Pro Max, according to regulatory filing." The difference is minor, 3969 vs. 3687 mAh and wil likely not be noticeable. Just so you know.
• Speaking of battery power in the iPhone 12, it'll be good to be aware how to get in and out of full-time 5G mode. See: "Force Your iPhone 12 or 12 Pro to Use 5G All the Time When 5G Networks Are Available."
…that brand new iPhone you just bought might not actually be using 5G, even when you see that 5G symbol in the top right. Unless you follow these instructions, your iPhone will use regular old 4G LTE more often.
So the 5G symbols is more of an indicator of what's available, not what mode you're in at the moment.
• Wired thinks "The iPhone 12 Finally Gets Magnets Right."
Years ago, Motorola tried to introduce magnets in its Moto Z and failed. Author Lee explains why Apple appears to have succeeded.
Except.
• Oops."Apple Warns iPhone 12 Owners That MagSafe Charger Can Leave Circular Imprints on Leather Cases."
iPhone owners that keep their device encased in a leather case while charging it with Apple's new MagSafe Charger may find that the case will have a circular imprint from the contact with the charger.
Here's the Apple MagSafe support article with the note at the end in fine print.
• Laptop Magazine notes that iPhone 12 owners will be able to do iOS updates over 5G. "iPhone 12 owners can install iOS updates without Wi-Fi: Here's how."
The capability will only be available on the iPhone 12 models when connected to 5G. It has always been a mystery as to why iPhone users can't download updates via current 4G connections, especially since they provide ample download speeds. Unfortunately, previous iPhone models that rely on 4G LTE will still need a Wi-Fi connection to install new iOS versions.
My guess is that it had someting to do with unacceptable 4G latency. Maybe.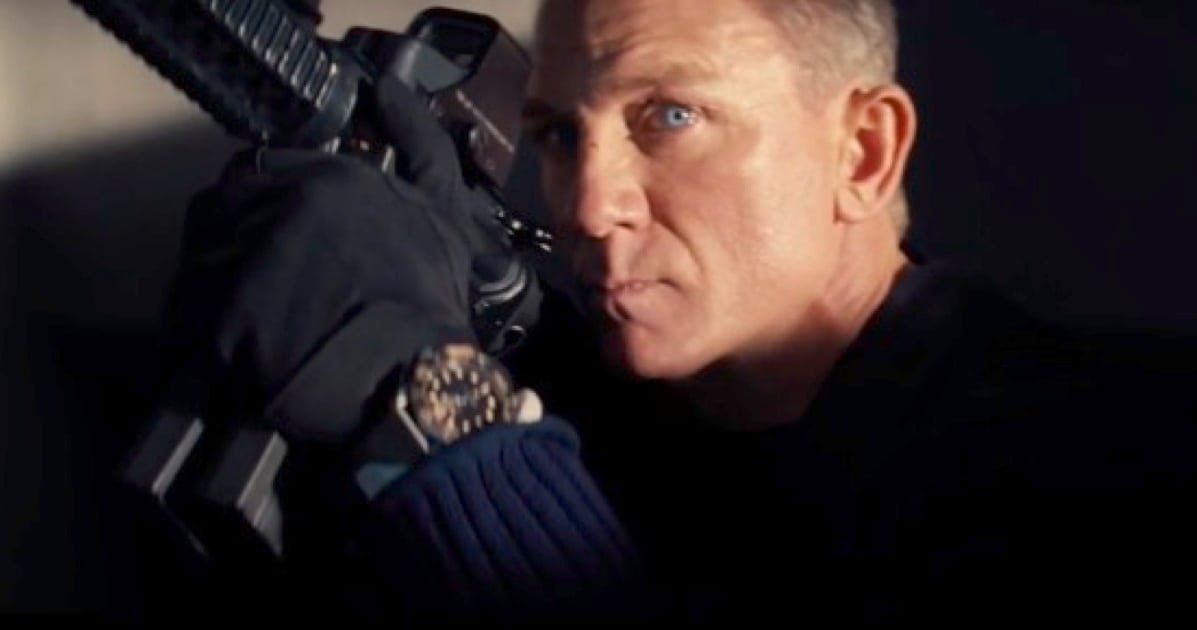 • Finally. Awhile back, I wrote "James Bond Producers Make a Huge Mistake." With no streaming release announced …
MGM, Universal and Bond producers, Michael Wilson and Barbara Broccoli reset the release of the James Bond film No Time To Die, again, back to 2 April 2021, in theaters. Big mistake.
It looks like the producers were, in fact, looking for a streaming deal all along. But at a huge price. 9to5Mac has the details: "MGM considered moving James Bond to streaming but Apple/Netflix balked at $600m price tag."
Would 20 million families pay US$30 to defer some COVID fatigue? Maybe.
---
Particle Debris is generally a mix of John Martellaro's observations and opinions about a standout event or article(s) of the week followed by a discussion of articles that didn't make the TMO headlines, the technical news debris. The column is published most every Friday.